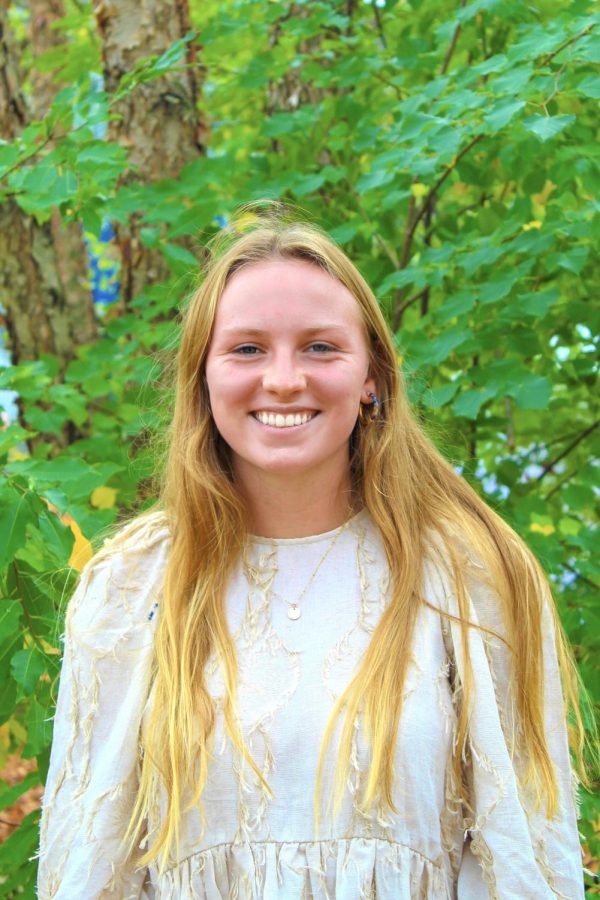 For many students, balancing school with extracurricular activities is a challenge, but senior Sarah Irish (she/her) makes it look easy. Returning to
The Scituation
this year as the Sports Editor, Sarah is more than qualified for this position. As a three-season varsity athlete playing field hockey, ice hockey, and lacrosse, as well as a diligent student with an interest in writing and journalism, this title is made for her. 
Sarah stands out as an impressive athlete on the lacrosse field, receiving the All Star Award and Golden Stick Award for most goals scored on the lacrosse team. As a competitive player, Sarah often travels for games outside of the local area. Her lacrosse career will not be ending when she graduates high school--Irish will be attending Siena College next fall, where she will join Siena's Division I women's lacrosse team. 
Besides athletics, Sarah has always enjoyed English and writing, particularly looking forward to using her role in
The Scituation
as a chance to enhance her writing skills while focusing on specific topics. As Sports Editor, she will have a higher role in the publication, allowing her to showcase her journalistic talent. She is also looking forward to this school year as a chance to pursue her interest in psychology. 
Apart from her achievements, Sarah is known as a caring and confident member of the Scituate community whose free-spirited demeanor and willingness to always lend a hand are greatly appreciated. This will be her third year as a journalism student, and Sarah will no doubt exceed
The Scituation's
expectations as Sports Editor.
Sarah Irish, Sports Editor
Nov 11, 2020

2020 Holidays Present a new Opportunity for Family Traditions

(Story)

Oct 30, 2020

SHS Athletes rise to COVID-19 during 2020 Fall Season

(Story)

May 19, 2020

Summer in Scituate Feels Different This Year

(Story)

Mar 18, 2020

Class of 2021 Prepares for this Year's Prom

(Story)

Mar 11, 2020

SHS Basketball's Ohana

(Story)

Mar 11, 2020

Alicia Keys United Music Fans During This Year's Grammy Awards

(Story)

Feb 04, 2020

The College You Attend Should Not Determine Who You Are

(Story)

Feb 04, 2020

Miss Americana Depicts the Metamorphosis of Taylor Swift's Career and Personal Battles 

(Story)

Jan 31, 2020

Innovation Pathways Questions

(Story)

Jan 29, 2020

New Policy of midterms increases stress

(Story)

Dec 10, 2019

Snow Days Never Get Old

(Story)

Dec 01, 2019

Euphoric Xtreme: The Future of Sustainable Fashion

(Story)

Nov 26, 2019

Thanksgiving Day Football Game Celebrates New Turf Field

(Story)

Nov 11, 2019

2019 Credo Projects Focus on Self-Reflection and Nature

(Story)

Nov 10, 2019

SHS Hockey Programs Looking to Work Together

(Story)

Nov 04, 2019

Senior Night to Senior Morning

(Story)

Oct 29, 2019

Cross Country Team on the Rise

(Story)