Snow Days Never Get Old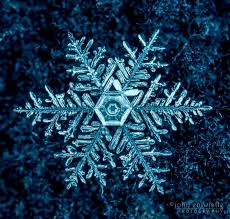 Snow days–the days you wished for when you were younger. You put a wooden spoon under your pillow and turned your pajamas inside out, praying you would wake up to the news of a snow day. The thought of wearing all your snow clothes, jumping into banks of snow, building snowmen and snow forts, joining neighborhood snowball fights, and ending the day with warm hot cocoa by the fire made you adore winter. And of course, while some things change, others stay the same.
Everybody saw Scituate High School's second snow day on Tuesday, December 3rd, coming. The possibility of the storm had students eager for a day off. As the snow was coming down on Tuesday morning and the roads were not cleared yet, students were awoken by the surprise of no school by the much-anticipated phone call at 5:00 a.m.
Senior Tom Connor, along with fifteen other boys from SHS and Boston College High School, put together their own game and spent their snow day playing an "intense" game of football at the Cohasset High School turf–in the snow. (The boys tried the Scituate turf first; however, they were stopped and told to leave.)
Many students also took this day to relax and get into the holiday spirit. Juniors Ava McLaughlin, Gavin Roche, and Aidan Gibbons spent their whole day decorating gingerbread houses with friends and participating in other festive activities. However, the decorating and baking fever didn't stop there: Like many of their fellow seniors, Ellie Foley and Katherine Bernier spent the day baking, watching Netflix and relaxing.
Many students reported spending time in the snow–but not the way they would have liked. Freshman Joe Masuret and junior Cole Friend shoveled out their driveway, and Friend also helped his neighbor. A few other students, including the previously mentioned Foley and senior Sophie Spaulding, went back to their classic snow days and spent time sledding and playing in the snow. "The snow is the best part," Foley emphasized.
Snow days will never get old. Whether you're in high school or elementary school, a day off from school is always appreciated. Although juniors, sophomores, and freshmen will make up these days in June, SHS seniors are hoping for many more days like this to come.