Popular Arts & Crafts Fair Features Over 80 Artisans
November 10, 2023
On Saturday, November 11th, Scituate High Opportunities & Resources for Education (SHORE) will host its popular holiday arts and crafts fair in the high school gymnasiums from 10:00 AM to 3:00 PM....
November 8, 2023
This year, the SHS world language department welcomed back Señora Kelsey Parkins. Having worked as a teacher in the district for six years before leaving to care for her three young children, Parkins...
November 7, 2023
Due to its inconsistency over the past few years, the SHS Debate Club has been a topic of debate itself: Is the club running? Who's the advisor? When are the meetings? Luckily, we finally have the answers...
November 18, 2023
With stacks of work from academic classes and college applications, seniors barely have time to enjoy...
November 17, 2023
There were so many tragedies that took place during COVID-19, and one of them included the closing of...
Don't Miss SHS Production of The Miracle Worker
November 17, 2023
With their unique combination of talent, creativity, and dedication, the Scituate High School Drama Club...
Sophie Blanchard, Staff Writer
November 22, 2023
When recollecting on the past ten years, U.S. politics have been extremely out of the ordinary, unorganized, and frankly nerve-racking for what the future holds for our democracy...
What makes an American Citizen?
November 12, 2023
The definition of citizenship can be debated, yet a conclusion is seemingly intangible.  The United...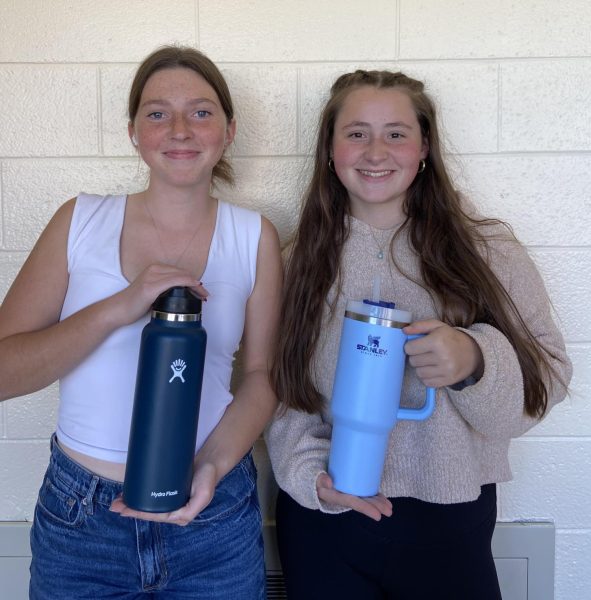 The Great Debate: Stanley vs. Hydro Flask
November 10, 2023
Just like any trend's controversy, the increasing popularity of Stanley water bottles has created a...
What are the Greatest Attributes of our Democracy?
November 8, 2023
In the fifth century B.C.E., the first democratic government was born in Athens. Their democracy was...

Loading ...
Ping Pong Palooza in Senior Cafe
November 15, 2023
For many seniors, ping pong is a lighthearted game to be enjoyed at lunch, but for some in the class of 2024--ping pong is life. Ever since the first day of school, there have been fierce competitions...
November 15, 2023
The Sailors are coming off an exhilarating 27-24 win against the #2 seed Holliston High School on their turf on Friday, November 10th. There were plenty of standouts on both sides of the ball: junior wide...
Math Teacher Craig Parkins Is Part Of The Elite 1,000 Club
November 8, 2023
The ball on net was heard around the gym at Emerson Junior/Senior High School in Emerson, New Jersey, in 2003. Craig Parkins had scored 1,000 points, one of the most formidable feats in high school basketball....