Thanksgiving Day Football Game Celebrates New Turf Field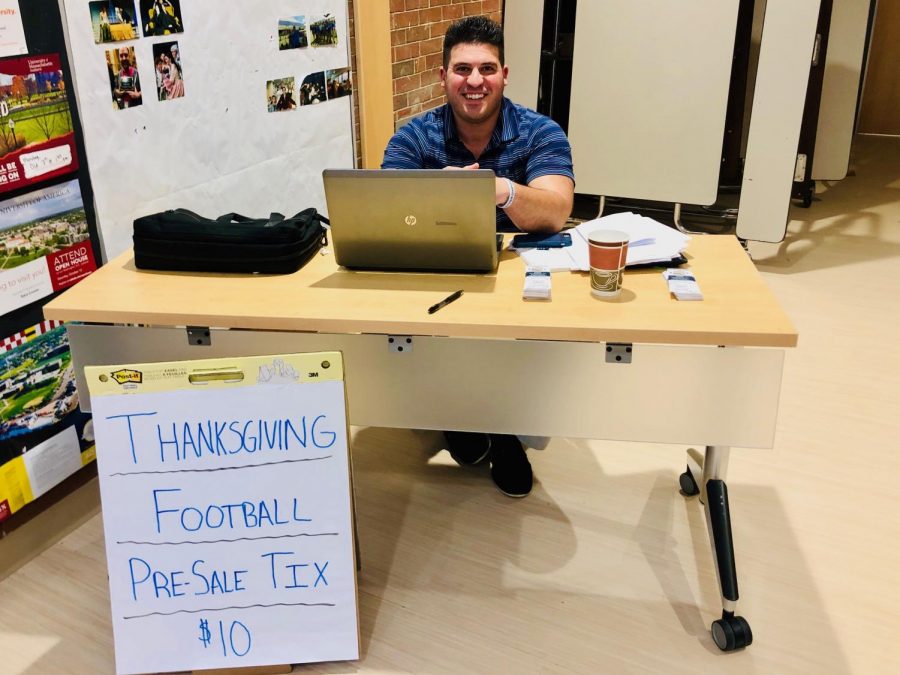 As Thanksgiving is approaching and relatives are coming into town to celebrate, the annual Scituate vs. Hingham Thanksgiving day football game is upon us. On this special day, the football and cheerleading seniors, alumni, and the Scituate High School Band will all be recognized for their dedication and support to the high school, team, and the town as a whole. 
The Thanksgiving Day football game will be held at 10:00 a.m. on Thursday, November 28th. This is a much-anticipated game because of the traditional matchup between the Scituate Sailors and the Hingham Harbormen. Of course, this year's game will be extra special with the celebration of the completion of the new turf. To help fans visualize the final product, a poster depicting the completed field construction–as well as other surrounding facilities–will be on display.
SHS students can purchase tickets to the game from Mr. Umbrianna during the day on Wednesday, November 27th. Tickets are $10 for students.
On Thanksgiving Day, students should arrive early to the game, as the first 200 students will receive a special Thanksgiving Edition t-shirt, courtesy of The Gridiron Club, the SHS football boosters group. These complimentary souvenirs will be available at the entrance to the field. 
 As the Thanksgiving football game will be the first game held on the brand new state-of-the-art turf field, the day will begin with a field dedication, which will include speeches delivered by people who have been important to the extensive construction process.
Following the speeches and prior to the coin toss, the 2018 Super Bowl Championship Banner will be presented by the current seniors as well as seniors from the graduating class of 2019. During the beginning of half time, there will be a 50/50 raffle, along with different prizes for those who sign up. Along with raffles taking place during half time, the cheerleading and band programs will perform. 
The second half of the halftime ceremony will be dedicated to recognizing all of the football and cheerleading seniors and parents of the graduating class of 2020. This ceremony will be very similar to those in the past: the participating students hand their parents flowers and walk onto the field together as their names are called. The coaches also share a few kind words about each student-athlete. 
Although this year's Thanksgiving Day game is the first game played on the new turf, it is not the "official" public opening. After the game, the turf will be closed again to continue construction. A special permit was issued for Thanksgiving; however, the construction crew is still working to finish the concession stand and other additional factors before the onset of winter weather. (S.H.O.R.E. will sell a limited number of concessions during the game.) Nonetheless, this event is highly anticipated and marks a new beginning for Scituate High School as a whole.