Cross Country Team on the Rise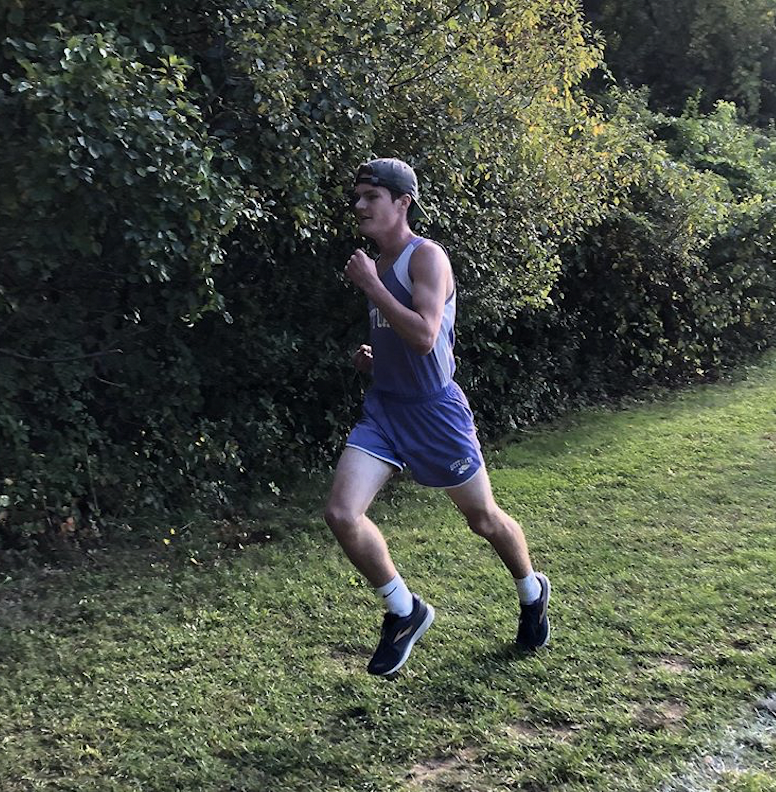 The 2019 Scituate High School Cross Country program is a popular fall sport at SHS. Coached by SHS teachers Kathleen McCarthy, Jonathan Schindler, and Charlotte O'Driscoll, the team has grown heavily to 88 members this year. According to McCarthy, the team has expanded immensely since her first season when "there were five girls and seven boys, and that's it."
The Sailors have shown that they are not a team that can be walked over. On September 25th, both the girls and the boys beat Cohasset. The boys won 28-29, and the girls won 25-33. The Sailors strive to keep their streak rolling. Tuesday, October 2nd, was Scituate's first home meet of the year. The heavy rain conditions from start to finish provided an intense battle against Plymouth South, a strong team ranked 20th out of Massachusetts small schools in divisions four, five, and six. The cross country team persevered and beat Plymouth South 27-31. "That was big," said McCarthy, when describing the meet.
Scituate cross country is just starting its success. On the girls' team, a large portion of the top finishers are underclassmen, including the Marshall twins, sophomores Sofia and Sydnie. McCarthy has high hopes for the girls' team, especially as "they are all such strong runners." The boys also have top finishers, including junior Kellian Doyle and senior Finn Geoghegan, who have been helping the progression of the boy's cross country program. They are followed closely by a pack of boys who interchange their finishes, keeping the boy's pack deep in talent.
This success spurs from the program's hard work at practice. Whether it is a long-distance run, a game day, or speed and agility focused workout, team spirit shines through the participants. "People are picking each other up," said Schindler. Senior Captain Ellie Foley added, "This year, a lot of us are coming together and getting a lot of people to participate."
 Although this year's field construction disrupted the cross country route, the team hasn't spent time complaining, with Schindler saying, "I don't think it's been as bad as what we've anticipated." Injury has hurt the team, with sophomore Stella Spaulding unable to run. Spaulding has continued to help the team, however, coaching alongside McCarthy. "She comes to every practice, she does everything, and she coaches, as much as I do," McCarthy said. Spaulding's impact on the team is still huge, promoting team spirit and helping the team, even when she can't race.
As the season continues, McCarthy, along with the other coaches, is excited about what is to come. Looking ahead, she said, "I think we will look to get to the top of the league quick next year." Schindler hopes ton "keep moving forward." Schindler added, "We've made a lot of strides–no pun intended–I think as time goes on, the goal is for everyone on an individual level to keep getting better and also on a team level to be able to help everyone out." The team strives for success and is looking forward to finishing this season strong.