Miss Americana Depicts the Metamorphosis of Taylor Swift's Career and Personal Battles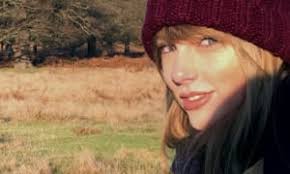 For nearly 15 years, Taylor Swift has rocked the country and modern pop music world. From writing songs like "Teardrops on My Guitar" or "Our Song" off her debut album Taylor Swift back in 2006, or songs such as "The Man" or "You Need To Calm Down" off her 2019 album, Lover, Swift has become a household name. Swift's songs are some of the most recognizable and wildly successful in the past decade. People from Boston to Belgium have followed Swift's career as she used music to navigate love, heartbreak, family relationships, and more complex life experiences. 
Along with countless award nominations and distinctions — most notably winning four Grammys for her album Fearless — Taylor Swift can be seen as the epitome of success for young artists and aspiring artists in the music industry. Yet, in a newly released hour-and-a-half documentary on Netflix, titled Miss Americana, the 17-year-old musician once known for her songs about breakups, goes on to share painful aspects of her personal life that were previously unknown. 
Miss Americana shows a part of Swift's life that her fans have been shielded from until now: namely her personal battles behind the popularity of her music career. The documentary highlights a thirty-year-old Swift expressing her political views on human equality during the Midterm Election in her home state of Tennessee, fighting for her integrity during a sexual assault trial after being violated in 2013, and battling with her rise to stardom, including her eating disorders and difficulty being authentic to herself.
Swift has recently chosen a new platform with which to speak out and lend her musical talents: politics. For the majority of her career, the young star decided to suppress her opinion on divisive issues, rationalizing that her fans only wanted to hear her songs. Preferring to remain impartial, Swift was even praised when she explained this point of view on Late Night with David Letterman. In response, the host, David Letterman, offered Swift a fist bump and explained how more celebrities should take her advice. 
Nevertheless, Swift cannot keep quiet anymore. During an emotional conference with her mother Andrea sitting at her side, a teary-eyed Taylor Swift explains her urgency and need to speak out in order to sway Tennessee voters away from electing an intensely conservative representative. In one of the most moving scenes in the documentary, Swift and her loved ones are shown freaking out after she posts her thoughts online for all to see. After over a decade of silencing herself and choosing to be the "nice girl," Swift finally released her muzzle and spoke up for something she believed in. 
Swift wages another personal battle that is much more complex than her political standpoint–her journey to be true to herself. Throughout Swift's years in the music industry, writing her own songs, and being raised to be the "nice girl," she explains how her whole belief system was based on relying on feedback from fans. Swift goes on to explain how her success came from the applause of fans in sold-out stadiums, rather than completing albums or performances that made her truly proud. 
Swift reveals how she became obsessed with her body appearance, dropping as low as a double zero. She began to think it was "normal" to feel lightheaded and dizzy after a show because she performed her heart out–when in reality, it was due to her eating disorder-like behaviors that began to have an impact on her career. Swift was a vulnerable, 17-year-old performer who had never been exposed to the starlight before. If something significantly bad happened to her, it could crush her, and even more frightening, she could be slammed by the media for her "weakness" and "unprofessionalism." 
At the 2009 VMAS, upon receiving her award for Best Female Video — a feat accomplished by many of the greats of the industry — Swift was promptly interrupted by rapper Kanye West taking the microphone out of her hand, proclaiming how artist Beyonce "had one of the best videos of all time." The camera soon pans to Swift's distraught expression as a sea of "boos" echo throughout the arena, which Swift thought were directed at her, only adding to the humility of the situation. Swift describes how this tore her down–not just as an artist, but as a human who had built her whole belief system upon the approval of others. 
What people fail to realize is that Swift is a human–a human who is experiencing challenges that result in true heartbreak and despair. In a scene showing Swift and her mother embracing in a hug following a performance, it is revealed that her mother, and notably her biggest supporter, has been suffering from cancer for years. Swift tried to share her story with the world through songs such as "Soon You'll Get Better."  This expression of emotion and passion shows how much more important music is to Swift, as it weaved into her main message. Swift grew from a little girl writing songs out of her diary to spreading worldwide political messages. 
Swift is touring the world this year with her new Lover album. Accordingly, Swift is spreading her love, as fans now truly understand her and all that she works for.
Miss Americana is one of the most important documentaries to date about members of the entertainment industry, as it presents the true emotions and thoughts of prestigious artists like Taylor Swift in a new, more empathetic life. Swift praises the importance of ending "cancel culture" throughout her music, which refers to the consistency of society to tearing down others for their own benefit, rather than building them up and praising one another for their accomplishments.