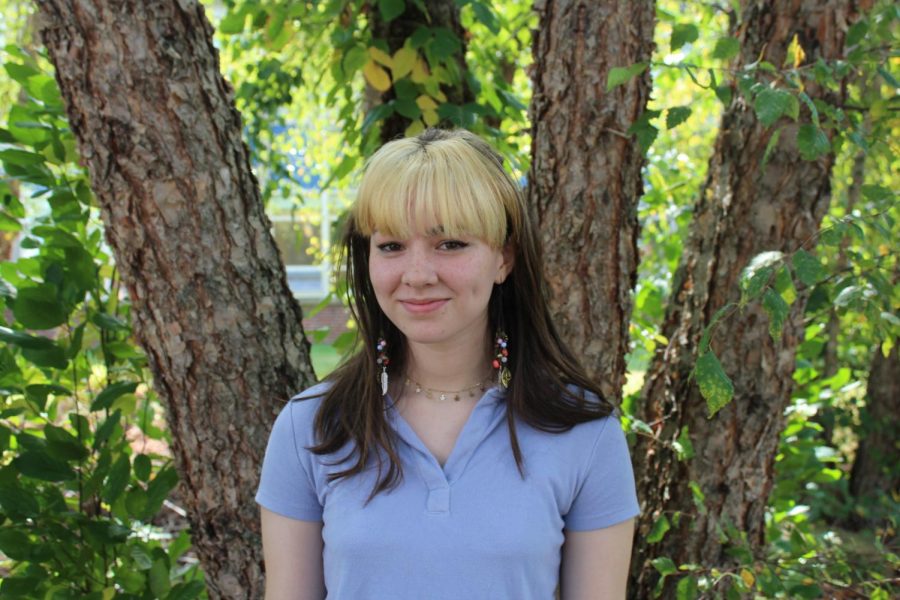 Scituate High School is filled with so many amazing students who are bound to be successful. One of these students is junior Lily Grazioso. Described as both passionate and easy-going, Lily is confident in herself, especially as she dedicates her free time to organizations and important causes at SHS.
As the historian and dramaturge of the SHS Drama Club, Lily enjoys participating in the performing arts. Currently, she is a member of the National Thespian Honor Society and the acting secretary of the SHS Film Club. This past summer, Lily took an intensive acting class at Yale University in New Haven, CT. 
At SHS, history is one of Lily's favorite subjects, and she is an active member of Amnesty International. She was part of National Student Leadership and hopes to continue applying her leadership skills with her future endeavors.
After graduation, Lily plans to attend college, where she will study theater and history. Beyond college, she would like to work in the theater industry, but she doesn't necessarily want to be an actress. 
Lily Grazioso, Staff Writer
May 16, 2020

Drama Club Looks Ahead to Next Year

(Story)

Apr 06, 2020

Emotional Mentality of "Coronacation"

(Story)

Apr 06, 2020

Scituate Students Take on France in the Name of Music

(Story)

Mar 05, 2020

Nicolette Sutton Signing Off

(Story)

Feb 26, 2020

Enforced Pass Rules Creating Barren Halls at SHS

(Story)

Feb 13, 2020

Steve Harvey Needs to Shut Up

(Story)

Jan 19, 2020

Why Everyone should see Marriage Story

(Story)

Jan 14, 2020

Moby Dick Musical and an Analysis on Unconventional Musical Theatre

(Story)

Jan 08, 2020

Scituate High School's METCO Students Attend Conference

(Story)

Dec 09, 2019

Who's Giving Midterms this Year?

(Story)

Nov 20, 2019

What's with the Signs on the Bathroom Doors?

(Story)

Nov 04, 2019

S.A.I.L. Service Day Cancelled

(Story)

Nov 04, 2019

New Instagram Account Reviews Water Fountains Around SHS

(Story)

Nov 04, 2019

SHS Drama Club Performs at Historic Adams Estate

(Story)

Oct 20, 2019

Will the New Bus Policy Unite or Divide Middle and High Schoolers?

(Story)

Oct 02, 2019

Peggotty Returns After New SPS Animal Policy is Adopted

(Story)