Drama Club Looks Ahead to Next Year
2020-21 Drama Club Season is a Monster Mash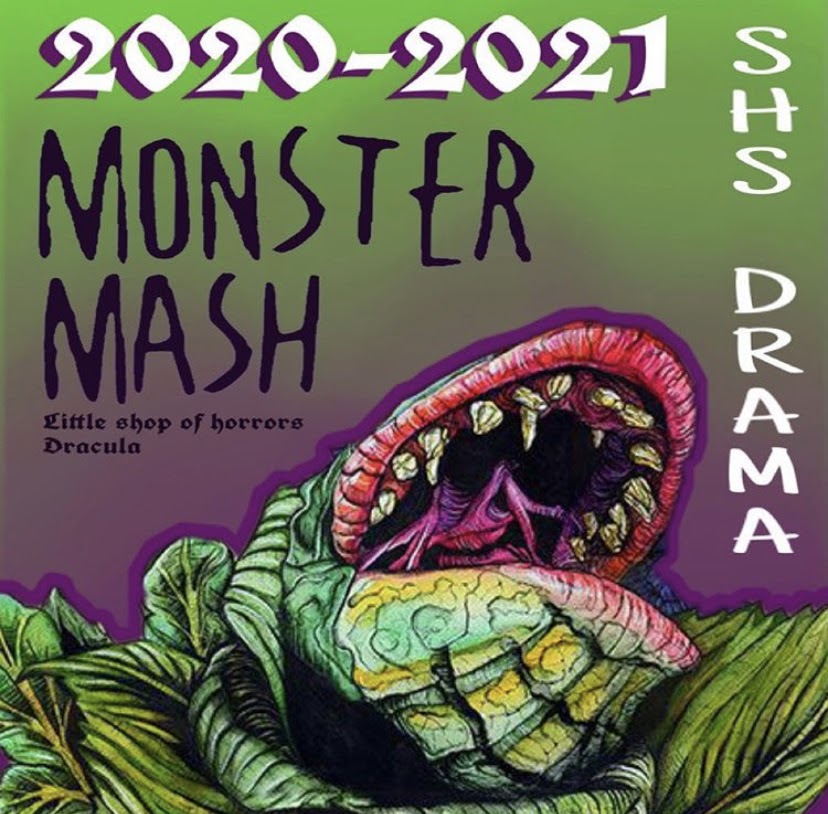 As classes are moved online and school events are canceled, many SHS clubs and extracurriculars are trying their best to reschedule events–as opposed to abandoning them. 
Scituate High School Drama Club's production of Dracula was originally scheduled to be performed at the Performing Arts Center on May 22nd and 23rd. For a few weeks, director Matt Maggio kept his hopes up and started rehearsing online. At that time, Governor Baker had announced his plan for schools to start back up on May 4th.
Just a few weeks later, following the governor's cancellation of school, Maggio decided to postpone Dracula to next spring, calling it "one of the toughest decisions of [his] professional career." Maggio explained that with the two-story set, dozens of costumes, and hours of lighting and sound design expected to go into this show, "it was the best decision for the club." Maggio said this would allow members of the Drama Club to "flesh out a lot of the insanely difficult technical aspects of the show." Subsequently, announcements on the recasting of seniors will take place during late summer or the beginning of the next school year.
The club will present Dracula in Scituate, and they will also perform the show at METG, a competitive drama festival for high schools in Massachusetts, which is sponsored by the Massachusetts Educational Theater Guild.
Though the postponement of Dracula may have been discouraging, Maggio and his wife, Christina, who is the choreographer for the Drama Club, announced Little Shop of Horrors will be the musical for the upcoming fall season: "Little Shop has been on Christina and my list of top shows to do since we were hired," Maggio mentioned, adding, "our current students could make for a perfect cast!" (Behind the scenes, members of the Drama Club argued whether the club's year should be called "The Year of Eating People" or "The Monster Mash." Students settled on the latter.)
The last major change of plans for the Drama Club is reorganizing the officer positions. Previously, the officers consisted of Co-Presidents, Co-Publicists, Secretary, Treasurer, Historian, and Fundraiser. Maggio described this as "too many cooks in the kitchen," and he shortened the list to President, Vice President, Secretary, and Treasurer. He explained, "With clearly defined roles, the club will operate much more smoothly and efficiently."
Looking toward future SHS Drama Club productions, monsters are now doubly important, and Maggio is excited to showcase some of his favorite shows for the next theatre season.