Scituate Students Take on France in the Name of Music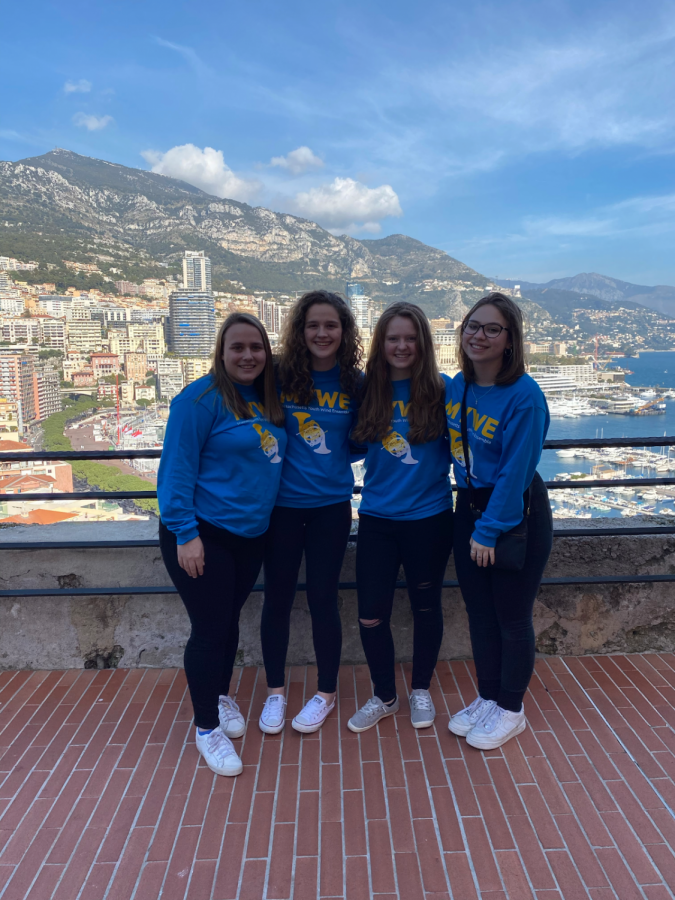 From February 15th to 21st, three SHS students who are members of the Senior Massachusetts Youth Wind Ensemble left the U.S. for three musical performances in the French cities of Arles, Lyon, and Nice. SHS junior Rosie Tyrcha, as well as seniors Hannah Gilmore and Annika Sjostedt, were among the approximately 50 Massachusetts students who participated.   
While the trip was a music-related extracurricular opportunity, the students were granted plenty of time for touring French cities and connecting with their ensemble. The group visited Pont du Gard, ancient Roman sites, beaches, towns, and more rural areas, all while learning about the French lifestyle and culture. According to Tyrcha, who plays the trumpet, France offers "a lot of ancient sites and architecture, but it's also become modernized, so it's a really interesting mixed culture." French horn player, Hannah Gilmore, added, "It almost felt like you were a local." Noting that the group felt immersed in the French culture from the beginning, Gilmore said, "It was amusing to find that one kid who wanted the 'full french experience' and would eat seven croissants."
Tyrcha, Gilmore, and Sjostedt all agreed that playing French music in a French setting with a French audience was the most moving part of their trip. "I think it's beneficial for any foreign group…to expose themselves to the public and educate people on their experiences," Gilmore explained, saying she was intrigued by the way the French have "a different repertoire and interpretation" and how music is a universal language, which is always fascinating to her. 
Sjostedt, who plays the trumpet, said she found it "rewarding" in both her own experiences and in performing for public audiences in France. She said, "I made so many close friends and so many amazing memories."