Scituate High School's METCO Students Attend Conference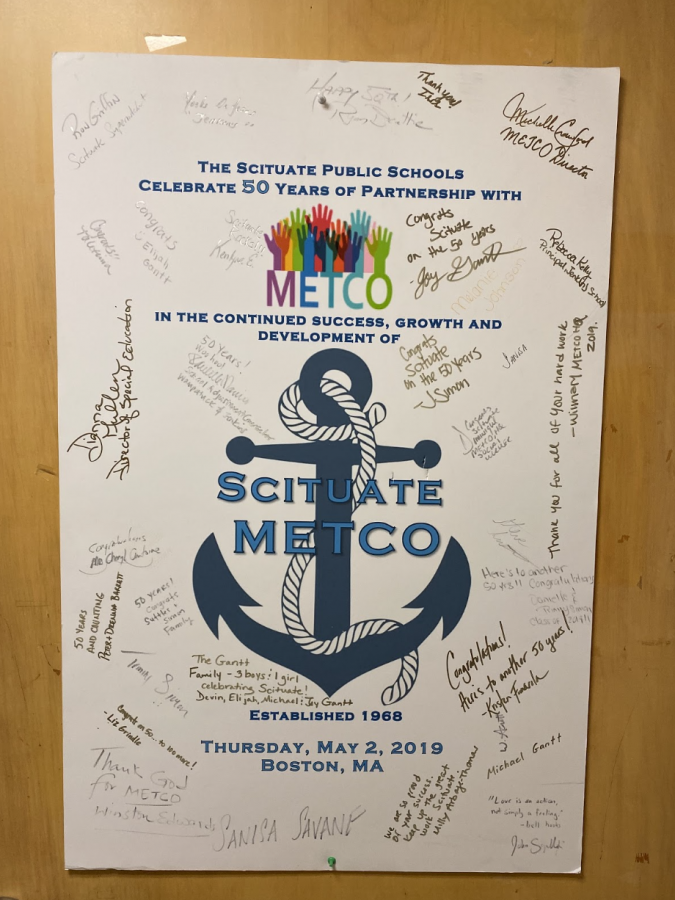 On Thursday, December 5th, 2019, four METCO students from Scituate High School attended a conference in Norwood to discuss the challenges–and possible solutions to challenges–METCO students face at public schools. 14 local schools were involved, with 2-4 students per school. The title of the program was "How to Thrive as a METCO Student: A Critical Examination of How Race Impacts Student Achievement in METCO Communities."
Elbert Perez, a junior at SHS, was one of the selected attendees. "It was a nice experience learning and meeting new people," said Perez. "It became…a setting where people could share how they felt."
The conference included a keynote speech made by Dr. Stefani Harvey, a community activist and educator. Perez appreciated the speech, saying, "It shows that people are willing to work with us to create change."
This year's conference came at a significant time for SHS METCO students: following recent racist acts and the SHS administration's response to these acts–including a new race discussion group at SHS–it couldn't have been a more suitable time to talk.
"We planned a bigger conference for 2020 that includes all METCO schools with students from 6-12th grades," Perez explained. He said meeting other students at the conference was helpful, as he connected with them because they "face similar issues [like we do] at SHS."
2019 at SHS was a turning point for race relations among SHS students. Perez, along with the rest of the students at the METCO conference, hopes to continue spreading the idea of equality and inclusivity at schools across the nation.