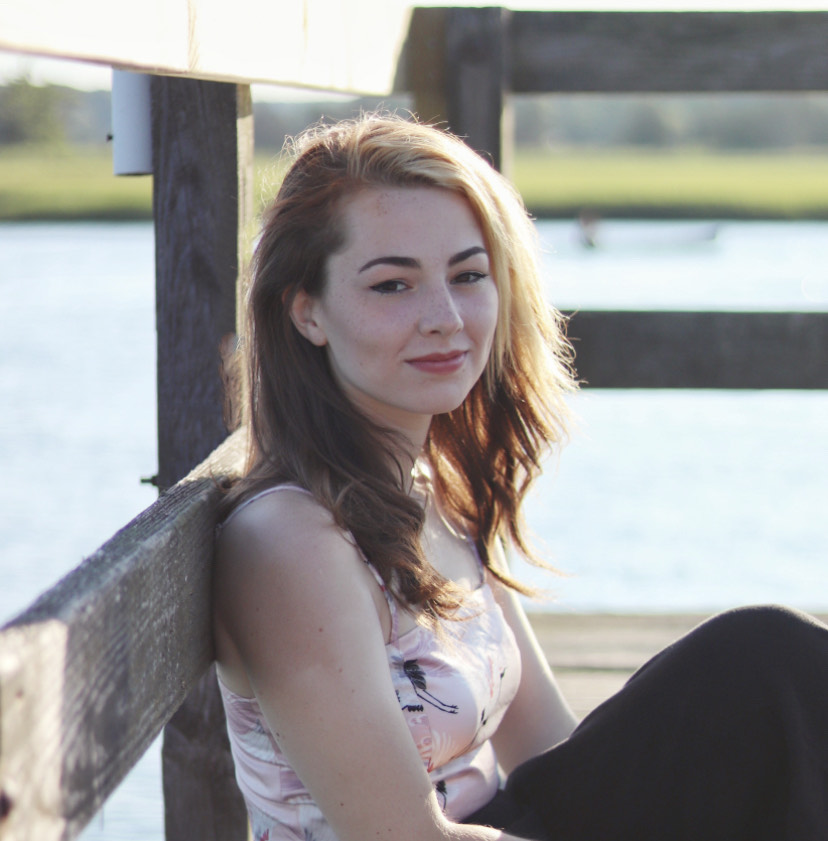 Senior Lily Grazioso is a veteran of The Scituation news staff, and her outgoing, passionate, and artistic personality makes her a perfect fit for the video team. Lily co-hosts the popular news show, "The Lily and Frankie Show," where she strives to create an informative and fun news program that grabs the attention of the Scituate community.  
Lily is no stranger to local audiences, as she has been a member of the SHS Drama Club since her freshman year. Her contributions to the theatre program have earned her a spot in the National Thespian Honors Society as well as multiple METG awards for acting and stage management. These accomplishments were recently recognized by her peers, as she was elected the 2020-21 president of the SHS Drama Club. 
Excelling in front of the camera and on the stage, Lily is also a star in the classroom. She puts time and effort into every class but prefers her English and history courses the most.  Her commitment to academics has earned her a spot in the National Honor Society. Even though this is her senior year, Lily wants to stay motivated and not fall into the trap known as "senioritis."  
In addition to all her other responsibilities, Lily participates in extracurricular activities such as Amnesty International; furthermore, she enjoys her part-time job as a barista.  In the future, Lily hopes her versatile nature will help her achieve her dream of studying performing arts in the city. Other than attending college, Lily also wants to travel the world to experience different cultures and meet new people. 
Lily Grazioso, Video Team
Nov 12, 2020

"Among Us" Is Good for Your Brain 

(Story)

May 16, 2020

Drama Club Looks Ahead to Next Year

(Story)

Apr 06, 2020

Emotional Mentality of "Coronacation"

(Story)

Apr 06, 2020

Scituate Students Take on France in the Name of Music

(Story)

Mar 05, 2020

Nicolette Sutton Signing Off

(Story)

Feb 26, 2020

Enforced Pass Rules Creating Barren Halls at SHS

(Story)

Feb 13, 2020

Steve Harvey Needs to Shut Up

(Story)

Jan 19, 2020

Why Everyone should see Marriage Story

(Story)

Jan 14, 2020

Moby Dick Musical and an Analysis on Unconventional Musical Theatre

(Story)

Jan 08, 2020

Scituate High School's METCO Students Attend Conference

(Story)

Dec 09, 2019

Who's Giving Midterms this Year?

(Story)

Nov 20, 2019

What's with the Signs on the Bathroom Doors?

(Story)

Nov 04, 2019

S.A.I.L. Service Day Cancelled

(Story)

Nov 04, 2019

New Instagram Account Reviews Water Fountains Around SHS

(Story)

Nov 04, 2019

SHS Drama Club Performs at Historic Adams Estate

(Story)

Oct 20, 2019

Will the New Bus Policy Unite or Divide Middle and High Schoolers?

(Story)

Oct 02, 2019

Peggotty Returns After New SPS Animal Policy is Adopted

(Story)