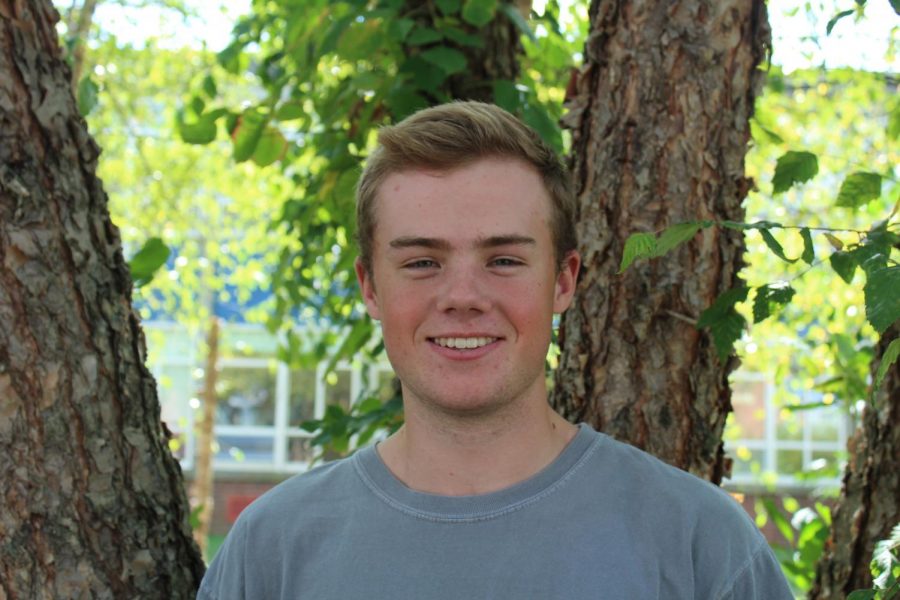 As an aspiring journalist, senior Aidan Morley is delighted to be writing for The Scituation. His academic success in both Introduction to Journalism and AP Language and Composition prompted him to join the newspaper's team of writers.
Described by his classmates as professional, mature, intelligent, and clever, Aidan works hard in his classes. Currently taking three AP classes in Statistics, French, and Psychology, Aidan has a lot on his plate, but he is up for the challenge.
Beyond his classwork, Aidan is also the class treasurer for the senior class. He noted, "Being the treasurer entails a lot of hard work and confidentiality. Creative thinking is very important in being a successful treasurer."
In addition, Aidan is one of the team captains for the varsity golf team. "Being a captain takes more effort than you think. I represent not only myself, but I also vouch for everyone else in the golf program," he said. Aidan and his fellow captains hope to model a strong leadership role this year.
After high school, Aidan
plans to attend college somewhere in the South.
Aidan Morley, Staff Writer
Jun 07, 2020

We are ALL Americans. Let's act like it by giving love, not hate!

(Story)

May 10, 2020

Gronkowski Out of Retirement to Join Brady in Tampa Bay 

(Story)

Apr 08, 2020

"Trunk Parties" Provide a Healthy Way to Connect With Friends 

(Story)

Apr 06, 2020

Widow's Warning: Golfers Violate COVID Course Closures for Free Golf 

(Story)

Mar 29, 2020

New Striped Bass License Plate Will be Available in MA

(Story)

Mar 27, 2020

How Will The Hands-Free Law Affect Teen Drivers? 

(Story)

Mar 11, 2020

What does the ideal student government look like?

(Story)

Mar 04, 2020

Celebrating Ilhan Omar Sends the Wrong Message

(Story)

Feb 07, 2020

1917–One of the Best Movies of the Year

(Story)

Feb 03, 2020

Mid-Year Cheating Scandal Causes Longterm Backlash 

(Story)

Jan 19, 2020

The Ghouls of Massachusetts 

(Story)

Jan 14, 2020

SHS hosts first ever South Shore DECA Lifeskills Vocational Showcase

(Story)

Jan 13, 2020

Tiger Bowl Set to Make History

(Story)

Dec 04, 2019

Cleaning Up the Environment While Clearing Out Old Devices

(Story)

Nov 25, 2019

Power Surge Causes Technical Problems at SHS

(Story)

Nov 10, 2019

Tommy Tarheel: Tommy Gaffey commits to UNC Chapel Hill 

(Story)

Nov 04, 2019

Golf:The Greatest Game Ever Played

(Story)

Oct 20, 2019

Young Talent Promises Bright Future For USA Hockey

(Story)