Young Talent Promises Bright Future For USA Hockey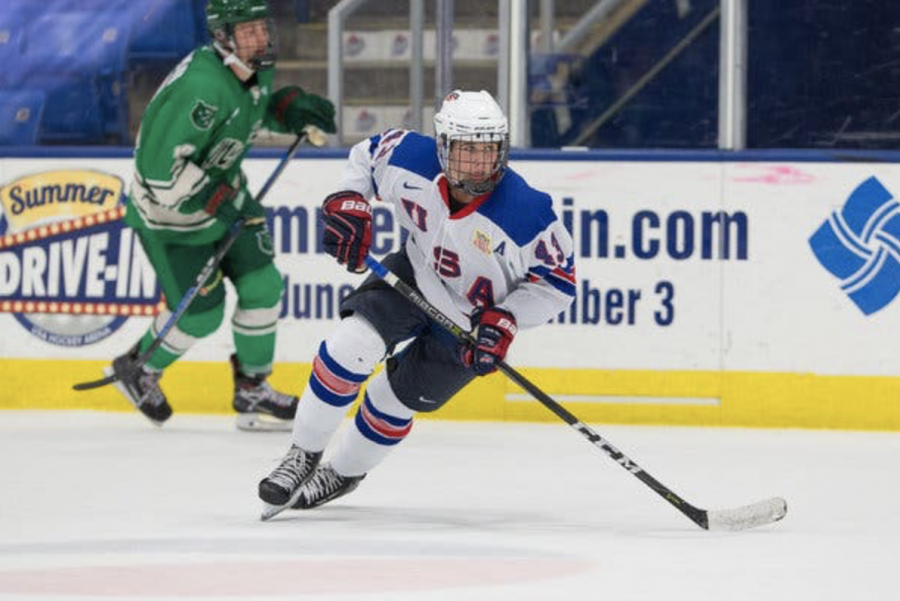 Ever since the "Miracle on Ice" back in the 1980 Winter Olympics in Lake Placid, New York, the U.S. Hockey team has been left with a gold medal sized hole in its heart. However, this may not be the case for long. 
In the past few years, the U.S. Hockey team has seen an explosion of youthful talent that has changed the face of how the world views American hockey. Players such as Auston Mathews, Johnny Gaudreau, Jack Eichel, and Charlie McAvoy, have been setting the National Hockey League ablaze with what many would consider pure talent and domination. 
Scituate hasn't been left out of the conversation, either. The town that produced Dave Silk of the infamous 1980 Olympic Team, along with NHL player Barstool host Ryan Whitney, has seen natives Conor Garland of the Arizona Coyotes and Ryan Donato of the Minnesota Wild skyrocket to fame along with other American players in the United States.
More recently, 18-year-old Jack Hughes has taken over the hockey world in the past year. A skinny kid initially from Orlando, Florida, Hughes was selected 1st overall in the 2019 NHL Entry Draft by the New Jersey Devils and will begin his NHL career in October 2019. Anticipated by most hockey experts to be the next face of USA Hockey, Hughes has even been called the next Wayne Gretzky. Before the NHL, Hughes played on the U.S. Development team along with his brother Quinn, who was a 7th overall pick in the 2018 Draft, where he scored 112 points in just 50 games.
Regardless, the inability of Team USA to medal in the past two Olympic games, as well as not even winning a game in the 2016 World Cup of Hockey, has left many hockey fans yearning for the chance to return to glory. However, the nation's top talents have proven themselves to be a dominant factor on the world's most crucial stage, scoring 101 goals combined between Gaudreau of Calgary, Mathews of Toronto, and Eichel of Buffalo alone during the 2018-19 season. Along with this, seven of the top 15 draft picks from the States, are giving many a glance into what is sure to be a bright future for USA Hockey. Hughes becomes the 8th American born player to be selected 1st overall in the NHL Draft