Tommy Tarheel: Tommy Gaffey commits to UNC Chapel Hill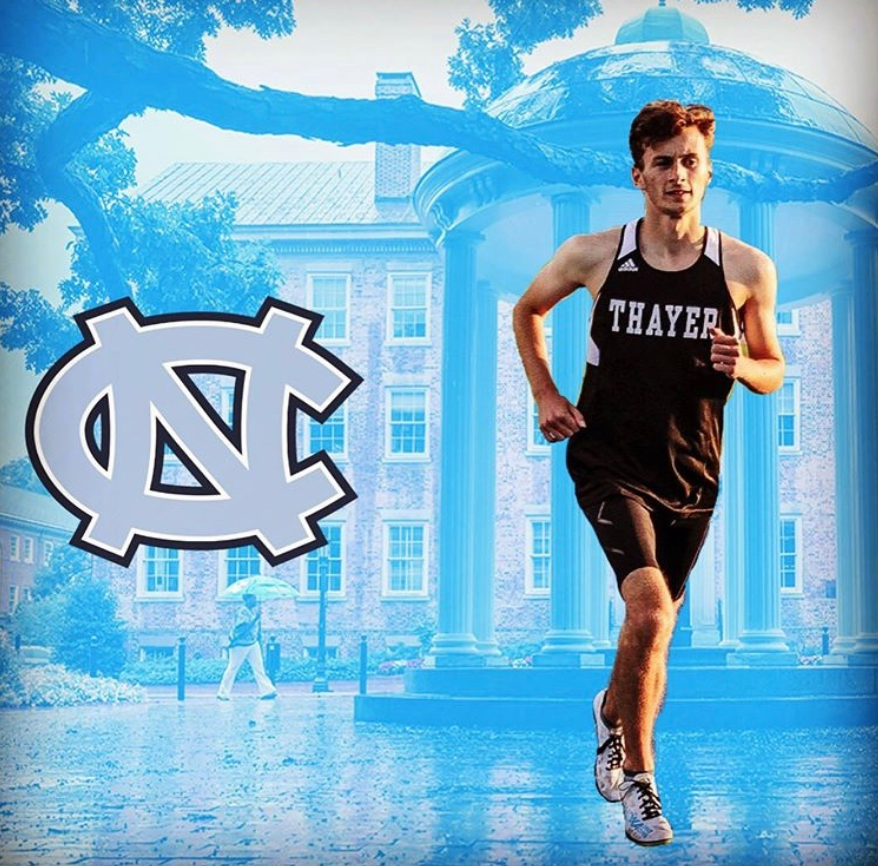 Tommy Gaffey committed to the University of North Carolina at Chapel Hill on October 13th, 2019. A Scituate native, Gaffey has attended Thayer Academy in Braintree, MA, since 2014. Gaffey is known as "one of the nicest kids you'll ever meet," according to SHS senior Matthew Francis. Despite his radiating kindness, it was his running ability that made Gaffey a local legend and caught the attention of numerous Division I schools. 
Gaffey's success started early. He won his first race against Derby Academy when he was in seventh grade. Since entering high school, Gaffey has broken numerous Thayer records, including the 3000m dash. In the 400m, he has broken his own record three times. This is by no means the end of his accomplishments. Gaffey is a four-time Patriot Ledger All-Scholastic, five-time All-ISL Selection, and a four-time All-New England Selection.
Gaffey's commitment to UNC is impressive due to the fact that it is one of the only DI schools to recruit an athlete from Scituate. Gaffey was delighted to receive the scholarship stating, "It means everything to me. It represents years of hard work and dedication to training." It was the combination of a successful athletic program and a highly respected academic curriculum that swayed Gaffey to UNC. He also received offers from Wake Forest, West Point, and the United States Naval Academy. 
Gaffey has nothing left to prove; but, his desire to reach new heights continues to motivate him. He hopes to become an All-American this spring, which is one of the top honors that a high school athlete can receive. Gaffey's story is inspiring. As someone who lives by the motto, "you get out what you out in," Gaffey will be remembered as one of the greatest athletes that Scituate has ever had.