1917–One of the Best Movies of the Year
1917 Viewes Experience an Emotional Roller Coaster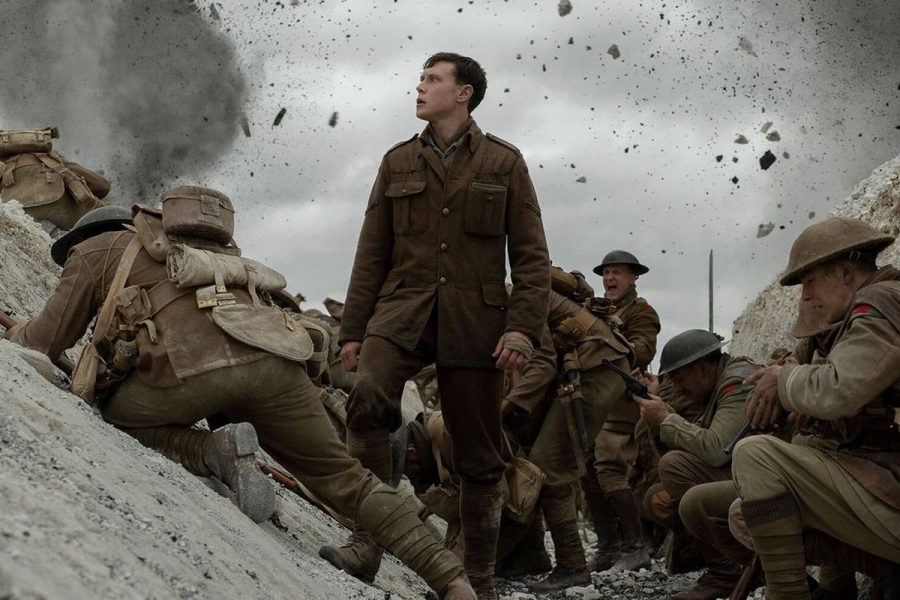 "If you fail, 1600 will die–your brother among them." 
This was the last order given to Lance Cpl. Blake (Dean-Charles Chapman) and Lance Cpl. Schofield (George MacKay) before they set off to traverse no man's land to stop the attack of the Devonshire Regiment which would inevitably lead to their slaughter. To do so, the two must cross nine miles of the scorched French countryside toward the impenetrable German line—alone.
Set in April 1917, France, 1917 tells the story of…along the western front during the First World War. The film was highly anticipated before it's release on December 4th in London, and despite receiving glowing reviews from critics, there have been mixed reviews from average viewers. This is largely due to the movie's reliance on the viewer's knowledge of WWI and interest in a soldier story rather than relying on pure action like most movies. 
1917 is most comparable to Dunkirk in the central message and high quality of acting as well as a unique level of cinematic detail. However, the lack of dialogue that made Dunkirk undesirable to most viewers is certainly remedied in this film due to its focus on the journey between two brothers in arms and the interactions between them. in order to develop the plot and theme. 
As far as detail and camera work, they were essential to the film and will no doubt win numerous awards. 1917's biggest claim to fame, and perhaps its biggest variation from normal movies, is that it was filmed all in one take. Through various locations along the journey, the camera follows the soldiers continuously with only one real scene of complete darkness on the screen. However, I do recommend preparing for the sound during the film, as the sound design is truly phenomenal, with explosions and gunshots that are around the same decibel as if it were real life. Coupled with the immense detail of the scorched landscape and littered fields, this allows the viewer to put themselves alongside the journeying cannon fodder–an experience that can only be summed up as breathtaking. 
1917 brings the viewer on an emotional roller coaster. At numerous times I found myself fighting back tears during the journey that was so vividly brought to life by director Sam Mendes. Without spoiling the movie, I must say that the perfect representation of a soldier's experience during the Great War, brought to life by award-winning cinematography and audio, has come together in a brilliant masterpiece that is sure to be remembered as one of the greatest films of the decade.