Gates Winter Concert Didn't Disappoint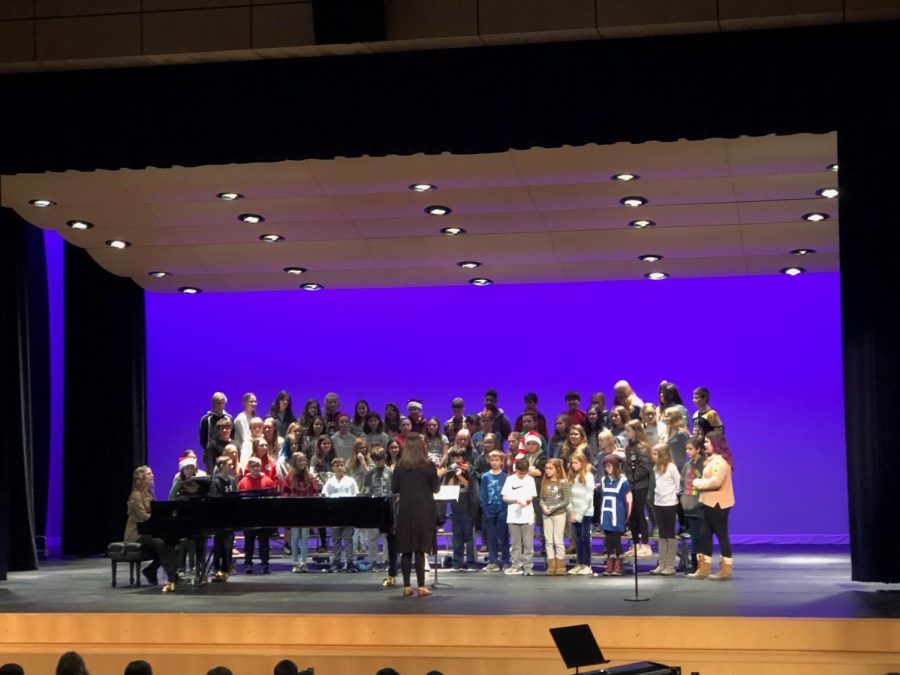 It's here! Most high schoolers can remember vividly as they were packed into the rickety stands in the old Gates gym as the select chorus sang before them. Although times and locations have changed, the tradition remains the same. 
The annual concert featured both the Sixth-grade Chorus in conjunction with the traditional seventh and eighth grade Select Choir during the first block of the school day on December 11. The prospect of a Sixth Grade Chorus at the middle school is relatively new; created after the opening of the new middle school in 2017, the concept is unfamiliar to current juniors and seniors at the school. Conducted by Ms. Rachel Burke, the sixth graders put on an impressive performance to start the show which was followed by an equally impressive Select Choir conducted by Mrs. Nadia Davis. 
The show featured annual songs such as Winter Wonderland and Double Trouble that were performed by the Select Choir, and newer songs were performed by the Sixth Grade Chorus. Although short, the concert exceeded expectations in its revival of an annual tradition that lives on in the memories of all that have experienced it.