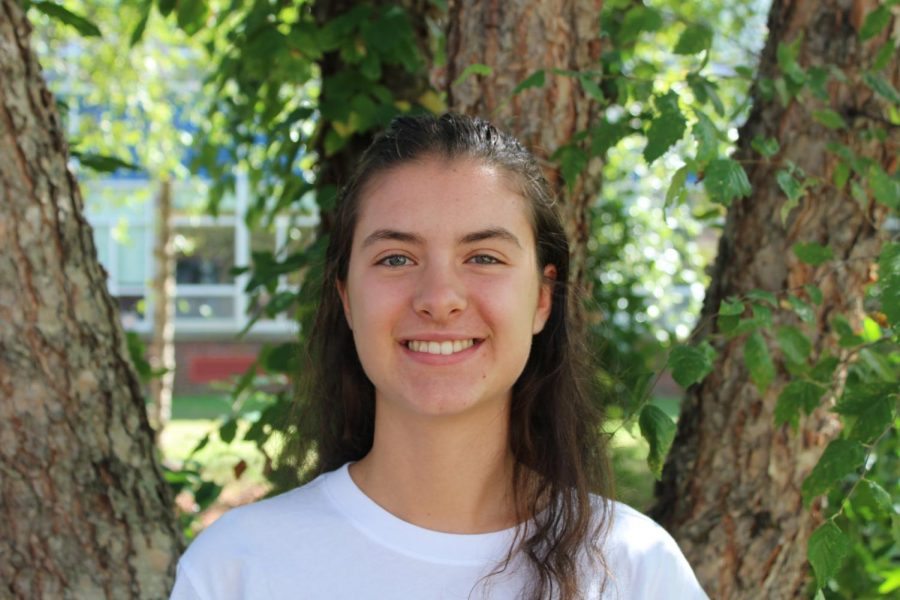 The most important stories someone can write are those that connect readers to the world. That's exactly what junior Maeve Lawler aspires to do. With her experience living overseas in Leeds, England, Maeve has developed a deep appreciation for local issues and global issues alike.
Active in a variety of extracurricular activities, Maeve is a member of the cross country team, participates in Model UN and student government, and works with the human rights advocacy organization, GirlUp. A relatively new club at SHS, GirlUp raises funds for underprivileged girls who are living in countries all over the world.
Honored at SHS in 2018 as the Most Improved Historical Thinker, Maeve is a serious and dedicated student. As a member of the Scituation writing staff, she is looking forward to applying the skills she developed in her Introduction to Journalism course and reporting on relevant issues at SHS and beyond.
Maeve Lawler, Staff Writer
Jun 01, 2020

A Letter to America

(Story)

May 19, 2020

Scituate Welcomes William Burkhead as New Superintendent

(Story)

Mar 30, 2020

Substitute Teacher Shortage in Scituate Uncovers Underlying Issues

(Story)

Mar 21, 2020

#ClimateStrikeOnline

(Story/Media)

Mar 18, 2020

Why Should You Take the Coronavirus Seriously? 

(Story)

Mar 05, 2020

The Harvey Weinstein Verdict 

(Story)

Feb 13, 2020

The Growth of Tech Companies Poses a Risk to Journalism

(Story)

Feb 05, 2020

The Royal Couple's New Chapter

(Story)

Jan 16, 2020

2020: The Start of a New Decade

(Story)

Jan 06, 2020

Does Scituate High School Recycle? 

(Story)

Jan 06, 2020

Knowing about the Impeachment is Vital

(Story)

Dec 05, 2019

Farm to Tray Takeover at Scituate Schools

(Story)

Dec 05, 2019

Thanksgiving: The True Story

(Story)

Nov 10, 2019

Fall Captains Share Perspective on the 2019 Season

(Story)

Nov 04, 2019

Not Today: Today's Up and Coming Band

(Story)

Nov 04, 2019

SHS Students Strike for Climate Change

(Story)

Oct 20, 2019

Inspiring SHS Pride: Inside the first "Captains' Council" Meeting

(Story)

Oct 20, 2019

Scituate High School Welcomes Student from Brazil

(Story)

Oct 20, 2019

Not Today: Today's Up and Coming Band

(Story)