The Royal Couple's New Chapter
"Team Harry" setting new standards for royal life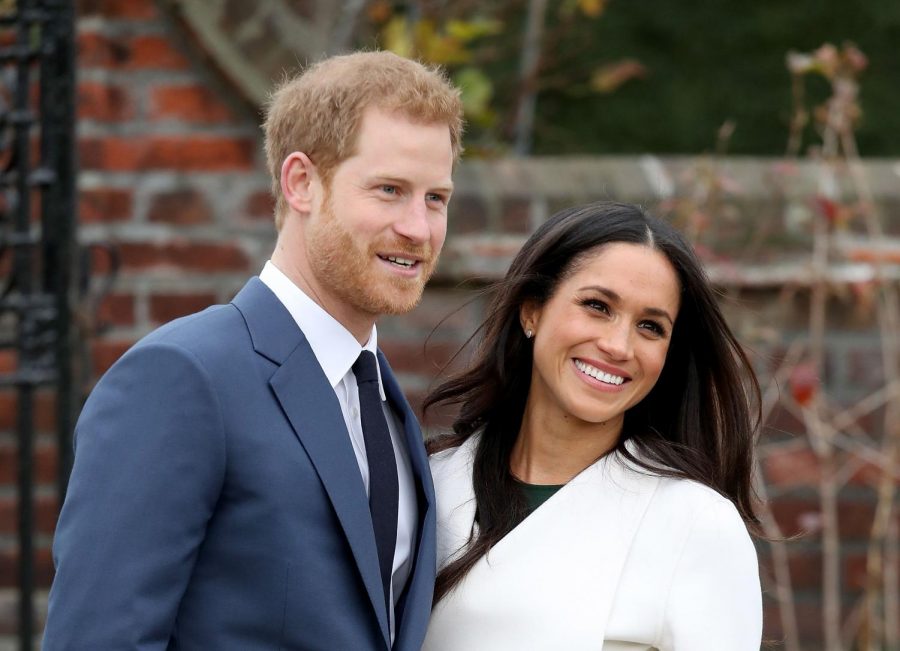 A spotlight has been placed on Prince Harry and Meghan Markle, as they plan to step back from their royal duties. This has sparked much tension within the royal family and the rest of England.
On January 8, Harry and Meghan announced their wish to give up their royal titles, while spending the majority of their time in both Canada and the United States. Immediately, the British tabloids erupted with criticism, nicknaming the event as "Megxit."
Buckingham Palace convened an emergency meeting in hopes of creating an amicable solution. As of now, the couple will be giving up their highest royal tiles (His Royal Highness and Her Royal Highness), repay the $3 million of taxpayer money used to refurbish their Windsor residence, and resign from state funding. The couple will also be permitted to earn their own money, as long as they don't commercialize their royal affiliations. 
Stepping down from their highest royal titles does not mean Harry and Meghan will stop serving Queen Elizabeth, as they will keep their titles of Duke and Duchess of Sussex. Harry will also remain prince–only without the title 'His Royal Highness.' 
Such an event in the royal family has not occurred since 1936 when King Edward VIII stepped down from his throne to marry Wallis Simpson, an American woman. Harry explains, "The decision that I have made for my wife and I to step back is not one I made lightly. There were so many months of talks after so many years of challenges." 
Since Harry and Meghan's marriage in 2018, Meghan has faced opposition from the press as a mixed-race, American actress. With such scrutiny and attention, the couple sued the Sun and Daily Mirror in September 2019, for allegedly hacking into Harry's phone to access his personal information. Other tabloids published photos of the couple without their consent. 
Harry's relationship with the press has already been soured, as his mother, Princess Diana, was killed in a car crash while being chased by the paparazzi. His marriage to Meghan has created another "tabloid frenzy." Harry expressed that his "deepest fear is history repeating itself." 
Queen Elizabeth recognized the struggles Harry and Meghan have faced "as a result of intense scrutiny over the last two years" and supports their decision to live more independently. 
The public seems to have their opinions about the couple's decision also, taking the side of "Team Queen" or "Team Harry." Some are concerned the couple will attempt to commercialize their royal relations to make money. Others are concerned about Harry and Meghan openly expressing their political views since the crown is supposed to be non-partisan. 
The couple's choice to leave the royal family coincides with England's choice to leave the European Union. While the country seems to have its head buried in the couple's personal affairs–perhaps more importantly–the spotlight should be placed on Brexit, a major turning point in England's relationship with Europe.