Scituate's New DEI Position: Creating Necessary Change in a Changing World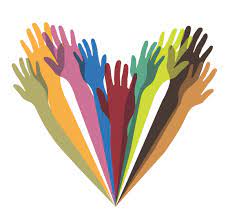 Superintendent William Burkhead strives to make Scituate Public Schools (SPS) the best school district in the world, an environment where he perceives "every single child or young adult would feel cared for at school, would feel safe, would feel encouraged and challenged." By his definition, everyone would have at least one person whom they feel comfortable reaching out to for guidance. 
However, after engaging in conversations with SPS staff, students, and Scituate residents, he understood that some members of the community felt an absence of value, respect, and love, primarily stemming from a lack of cultural proficiency and inclusion throughout Scituate. To address this issue, while also working toward his aspiring goal to be the best school district in the world, Burkhead and the SPS administration took action by seeking to hire a Director of Diversity, Equity, and Inclusion (DEI) for SPS. 
The Director of DEI will hold a central office position that works to address Scituate's specific needs, fostering anti-racism efforts to build a safe school climate and community. 
The hiring committee, which is led by Burkhead, Co-Chair Jennifer Arnold (SPS Assistant Superintendent), and Co-Chair Michelle Crawford (SPS METCO Director), looks to hire a candidate who demonstrates a commitment to the Scituate community and exudes passion in their work to promote cultural inclusion. According to Crawford, this person must be able to "hit the ground running" and "immediately start to get to know our community."
After releasing the job opening in November 2020, the hiring committee took time to learn and reflect on their initial hiring process, realizing the initial job description was too broad. Burkhead, both co-chairs of the hiring committee, and a group of local constituents worked collaboratively to redesign the DEI position, specifically tailoring it to Scituate's needs. The position has been redefined as a central office position, precisely targeting the needs of our district while collaborating with others to do so. 
The new job description was posted throughout the country in January 2021, and the committee is aiming to hire a candidate by the end of this month. The DEI Director will start either immediately or in July 2021, depending on the candidate's current job contract. 
Throughout the hiring process, Burkhead emphasized the importance of including an array of voices, prompting the hiring committee to hold a series of student, staff, and community virtual forums. During such forums, participants can ask questions, meet final candidate choices, and complete surveys afterward to give further feedback. Burkhead analyzes each survey, looking for trends in feedback to guide the committee in the hiring process. In addition, he will conduct his own detailed interview with the finalists, and multiple reference checks will be completed.  
According to Crawford, hiring a DEI Director is about "ensuring that Scituate Public Schools is a place where everyone feels included–that they have a voice and a seat at the table." 
Hiring a DEI Director sends a message of inclusivity to the community and specifically to SPS students. Crawford points out that teachers and staff  "are preparing students for the world that they will go into, and the world doesn't look like Scituate." Upon hiring a DEI Director, SPS continues on its journey to teach students and staff to welcome the diversity found within Scituate and in the many worlds beyond. 
In the interest of community building and self-reflection, Burkhead emphasized that although the DEI Director holds a vital position within our community, each member of Scituate plays a pivotal role in pursuing the goals of DEI. Burkhead explained this position is "one piece of the puzzle." It is not just the duty of the DEI Director to uphold the values of acceptance and dignity, but the duty of each student, staff, and greater Scituate resident. 
In a similar vein, Crawford hopes this collective movement of integrating diversity, equity, and inclusion into our schools will spread to our "greater community," which includes teachers. In the next two years, she expects that "every staff member has training around cultural proficiency." Crawford said this goal will "help us prepare our staff to meet the needs of our students and our students to meet the world."
In Burkhead and Crawford's eyes, and in the eyes of the community, this change could not come soon enough–in a town where homogeneity is the norm, there is growing advocacy for more inclusivity and diversity, with an empathetic and well-intentioned motivation. However, there are others in the community who believe this position is not necessary; that it would be taking away from other jobs in need of support during the challenging times of the pandemic. 
When asked about this concern, both Burkhead and Crawford nodded their heads as if they knew this question was coming. For both of them, the answer is simple: "Honestly, it takes some people some time to come to the realization that they can not judge something that they don't experience," Crawford responded. "Nothing will stop us from doing what's right and doing what's best for our kids," Burkhead affirmed. 
Burkhead's resolve seems to be fortified by a team that shares his values and priorities, and one he says will guide them through these turbulent years. Creating this position is just the beginning, and what is to come is a long process of reconciliation, dialogue, and standing strong when met with opposition. As Crawford points out, this change is vital, and with it comes the possibility that SPS will "eventually change hearts and minds." In the end, isn't that worth the cost?