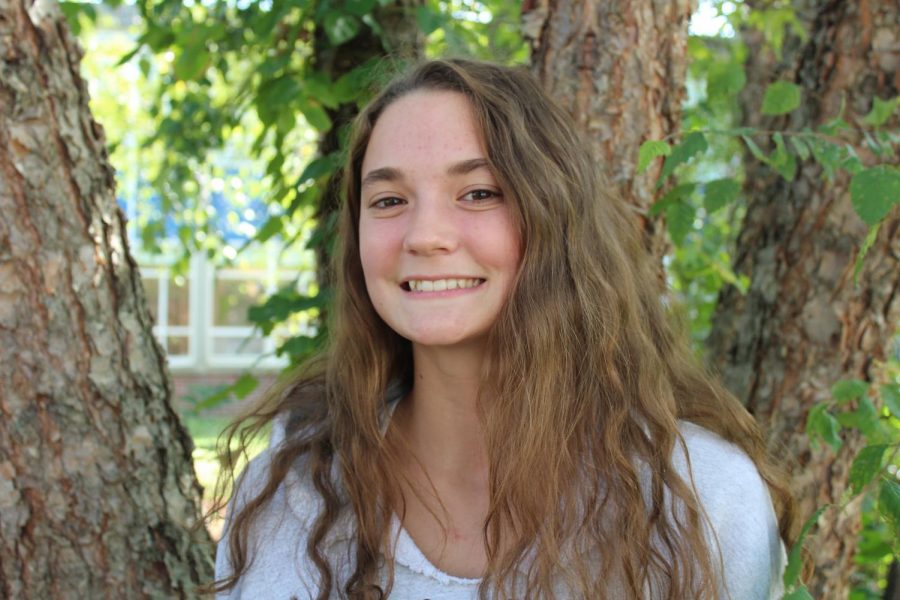 Described as kind-hearted, compassionate, and hard-working, senior Ellie Foley is looking forward to covering current and controversial topics while she is a writer for the Scituation.
Interested in pursuing a professional career in psychology, Ellie enjoys
connecting with people, understanding their hardships, and learning about their feelings. Working with many children through the recreation programs in Scituate, Ellie has experience as a camp counselor, babysitter, and daycare provider. 
This year, Ellie is looking forward to learning more about human behavior through her coursework in AP Psychology. In particular, she wants to study how the human brain functions. She is looking forward to applying this knowledge during her college studies.
Outside of class, Ellie is a member of student government. She is also a member of the cross country, winter track, and lacrosse teams. In addition, she is a member of the National Honor Society and National French Honor Society. 
Ellie Foley, Staff Writer
Apr 05, 2020

Eva Goldthwaite's Experience at DECA Competition Fuels Her Spirit

(Story)

Apr 05, 2020

Harry Styles' Fine Line Offers a Different Look

(Story)

Mar 29, 2020

Bored? Check Out "Tiger King" on Netflix

(Story)

Mar 11, 2020

The Harsh Reality of Earning Money for College 

(Story)

Mar 02, 2020

Sarah Irish Commits to Siena College

(Story)

Feb 04, 2020

The College You Attend Should Not Determine Who You Are

(Story)

Jan 23, 2020

Screen-Time Epidemic in High School

(Story)

Jan 23, 2020

Blue Turf Strikes Controversy over Potential Bird Strikes

(Story)

Dec 09, 2019

Dodgeball Tournament Unites SHS

(Story)

Dec 05, 2019

Last Christmas–Is It Worth the Watch?

(Story)

Nov 20, 2019

Scituate Athlete Maggie Masuret Commits to Villanova University

(Story)

Nov 04, 2019

2020 Student Government: Make the Last the Best

(Story)

Oct 02, 2019

Class President Leads Beyond Student Government

(Story)

Oct 02, 2019

Class of 2020 Sports Commits–Hard work does pay off

(Story)