Class of 2020 Sports Commits–Hard work does pay off
Seven seniors have committed to playing sports at the college level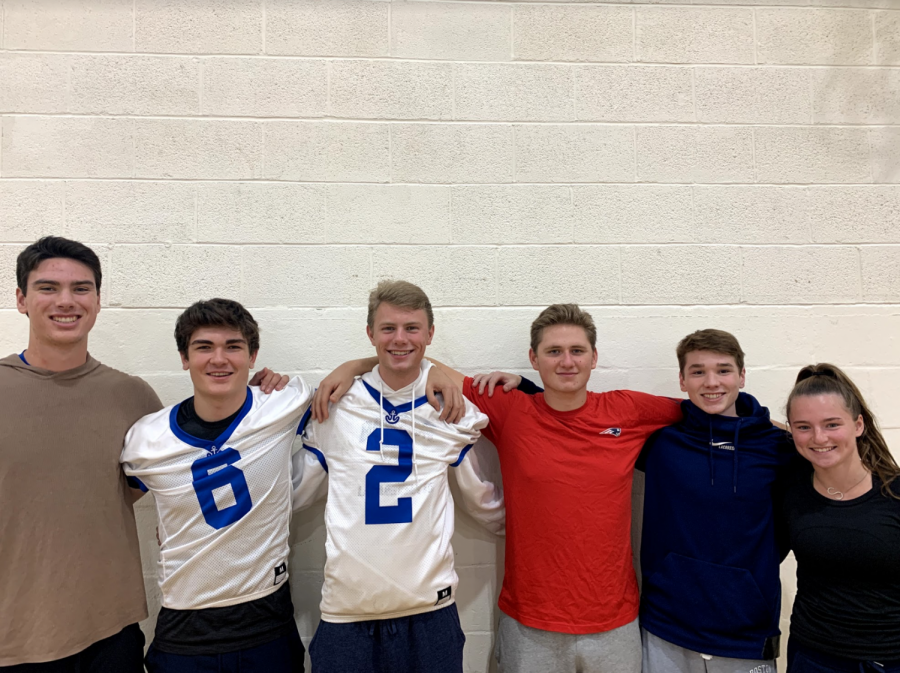 Senior year is off to a fast start for high school sports commits! With seven SHS students already committed to college teams, the class of 2020 is showcasing their talent in baseball, lacrosse, and football. Knowing they wanted to play sports in college, these committed SHS athletes have been considering playing college-level sports ever since their sophomore or junior years. While they report feeling excited now, several athletes sat down with the Scituation to discuss the stress and anxiety associated with the recruitment process.
As we spoke to the sports commits, it became clear that this process is not as breezy as it may appear. While schools do express their interest in SHS athletes, it can remain unclear when recruiters are attending games, which can be stressful. College recruiters also attend many games throughout the summer, observing high school athletes' performance during club games rather than high school games.
According to senior Garrett McKinnon, a Southern New Hampshire University lacrosse commit, "A lot of the process has to do with luck and connections." Nevertheless, McKinnon handled the pressure from schools coming to watch him. Like other athletes, he had to balance communicating with multiple schools while being unsure of the next steps in the process. Senior Matthew Scibilio, a Colby College baseball commit, told us he juggled talking and interviewing with five or six colleges at the same time. While other seniors like Sophie Spaulding, an Endicott College lacrosse commit, and Ray O'Brien, a Hampden-Sydney College lacrosse commit, reached out to their schools personally, both athletes managed stress while trying to secure their future path. 
Despite the time, effort, and stress that the college recruiting process entails, it all paid off in the end. Scibilio said the rewards outweigh the stress, and as he looks back on it now, he advises students to "push through because it will pay off." The rewards appear to be a similar theme throughout the commits. O'Brien reflected on his stressful time and saying, "It feels good that hard work finally paid off." He is looking forward to attending college with his older brother, Jake O'Brien, next year.
For those students with similar goals of committing, Spaulding has some advice: "Don't stress out too much because it will all work out in the end." She mentioned how the most rewarding part of the process is being at a school that is fit for her and doing something that she loves.