Class President Leads Beyond Student Government
Senior Class President Jack Krause collecting shoes and clothes for homeless in Boston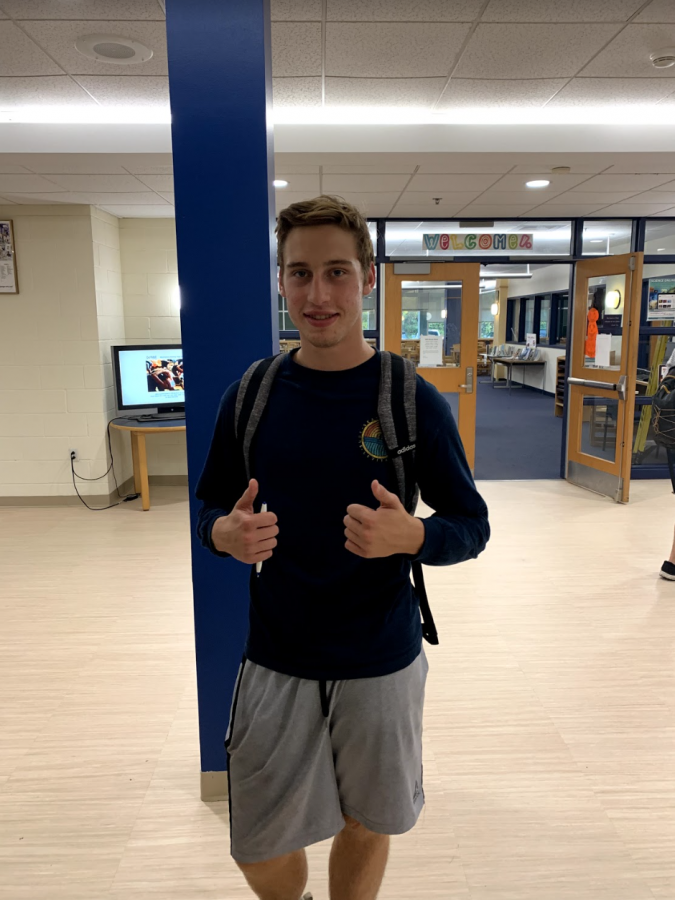 Class of 2020 president Jack Krause is taking action.  Helping out the Boston-based organization "Our Sister & Brother's Keeper," Krause is collecting shoes and clothing from SHS students and staff for the next several weeks. 
Once per month, Our Sister & Brother's Keeper provides food, clothing, and other necessities to the homeless population living in Boston Common. Krause has been a part of the organization since his freshman year at SHS.  Ever since then, he and senior Nick Muha have been making about 60 sandwiches once a month to bring in to Boston. Recently, when the organization told volunteers they need shoes and clothes, Krause decided to take his efforts to the next level by getting Scituate High School involved. 
Krause delivered a large trash bag to each homebase so students can collect their unused shoes and clothes and lend a helping hand to those in need. Krause will be collecting the bags by the end of each week before October 20th. Although being class president helped motivate him to lead this effort, Krause said he "just wants to do good." He is also hoping to inspire others at Scituate High School to take action to help the community.