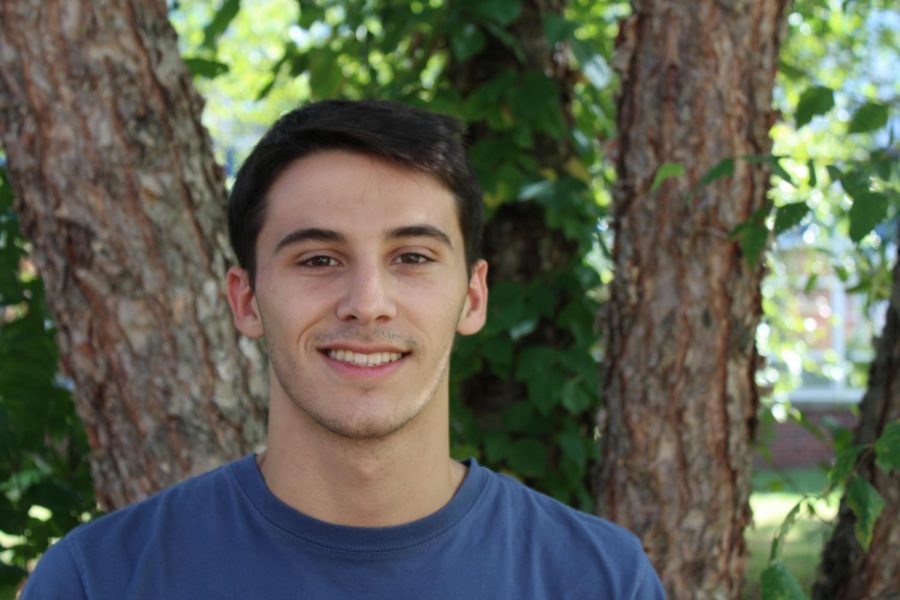 Senior Chris Hernan was first introduced to journalism during his freshman year when he took Intro to Journalism and loved the coursework. This year, Chris hopes to write articles for the Scituation that are both informative and entertaining. 
Known as an outgoing student-athlete, Chris has a great sense of humor.
He's also a hardworking student with an interest in health sciences. He currently takes classes in anatomy and physiology and would eventually like to study kinesiology in college, which is the study of the mechanics of body movement. Due to his academic achievements, he is a member of the National Honor Society and the Spanish Honor Society.
In addition to academics, Chris is actively involved in SHS athletics and extracurriculars. He has been wrestling since middle school and was named a team captain and a Patriot League Allstar. 
One of the friendliest kids you'll ever meet at Scituate High, Chris has a reputation for treating others with kindness and respect. As a member of the Allies Not Bystanders club, he strives to strengthen the community by educating others about the negative impact of bullying. During his sophomore year, Chris joined a service trip to Mexico, where he built homes for the less fortunate.
After graduating from college, Chris would like to go into the field in physical therapy. 
Chris Hernan, Staff Writer
Apr 02, 2020

Tame Impala Releases "The Slow Rush"

(Story)

Mar 11, 2020

Which Mochi Flavor is Truly the Best? 

(Story)

Feb 04, 2020

#8 and #24 Play a Key Role in NBA Tributes

(Story)

Jan 24, 2020

Enes Kanter Shares his Message: Freedom for All

(Story)

Jan 09, 2020

Syracuse Students Form #NotAgainSU Movement

(Story)

Dec 04, 2019

Why UMass is Still #1

(Story)

Nov 14, 2019

SHS Poets–Start Slamming!

(Story)

Nov 10, 2019

Halloween Spirit Embraced by SHS Seniors

(Story)

Oct 22, 2019

Early Decision: Is It Right For You?

(Story)

Oct 20, 2019

Meet Mrs. Thibault, The Science Nerd

(Story)