Halloween Spirit Embraced by SHS Seniors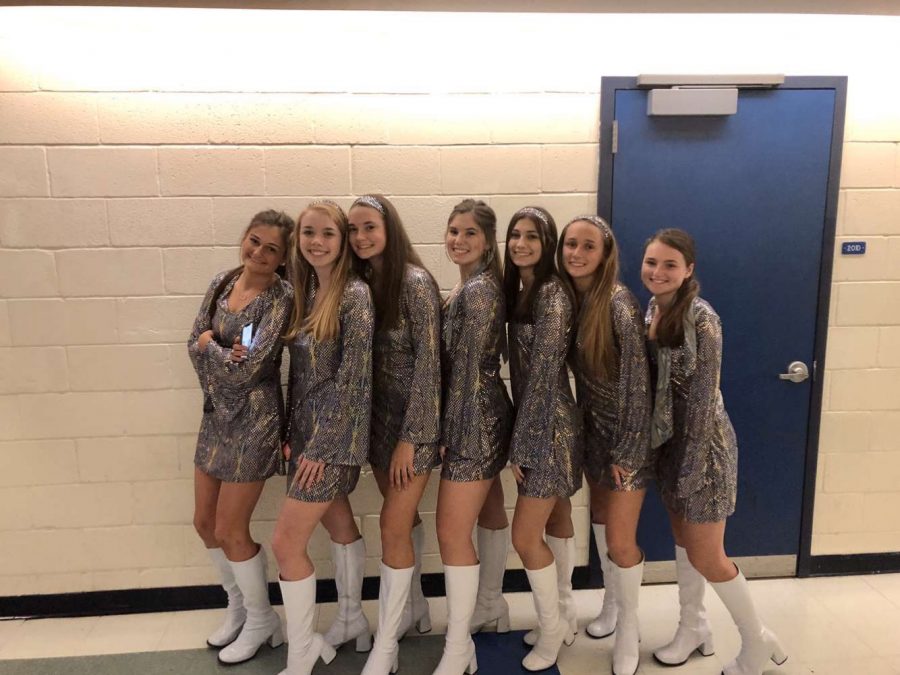 Halloween spirit was in the air on October 31st, as members of the senior class dressed up for a spooky Thursday at Scituate High School. Keeping with the SHS tradition, seniors dressed up to represent characters ranging from Powerpuff Girls to superheroes to cowboys. We decided to ask some students about what inspired some of their creative costume concepts. 
Alvin and the Chipmunks with the Chipettes rolled into school as a group of six with striking and coordinated costumes. The members of this rodent squad were all SHS seniors: Bridget Lumnah, Kate Nally, Sarah Lincoln, Maddy Porter, Chloe Don, and Sasha Daraskevich. Claiming their inspiration came from their love for one of their favorite childhood movies, these seniors said the cast of the film was perfect for them–especially since there were six of them as well as six characters in the movie franchise. Each character matched their respective personalities. The costumes received a lot of attention among the school with their clever fit. 
Scituate High School welcomed the superhero crime-fighting unit, as Anna Conroy, Meaghan Murray, and Colleen Secaur dressed up as the Powerpuff Girls. The girls were inspired by the fact that it was a three-person group costume, and that each character fit each of their personalities, with Meaghan as Blossom, Anna as Bubbles, and Colleen as Buttercup. The only issue they encountered was that when they weren't all together, nobody knew what their individual costume was because it was basically just wearing a colored t-shirt and a ribbon in their hair. Can't have one Powerpuff Girl without the others!
SHS students enjoyed a taste of the wild West as a posse of cowboys come together for an old western gang. The members of this group included Miles Bowker, Nate Rice, Matt Francis, John Woodland, and Jack Krause. The boys found inspiration in their passion for country music and cowboys, so it was an easy choice for them. According to Bowker, "Me, Nate, and Fran like country music, and John and Jack like copying us." They also received appreciation from teachers in the school.
You also may have seen a group of boys dressed as bananas peeling through the halls. The boys involved were SHS seniors Max Roche, Will Sheskey, Aidan Reidy, Nate Gould, Ray O'Brien, and Garrett McKinnon. The initial plan was for senior Matt Scibilio to dress up as a gorilla and chase the bananas through the hallway. Unfortunately, the gorilla costume did not arrive in the mail on time. This left the boys as lone bananas roaming the halls with no gorilla to run from.