Meet Mrs. Thibault, The Science Nerd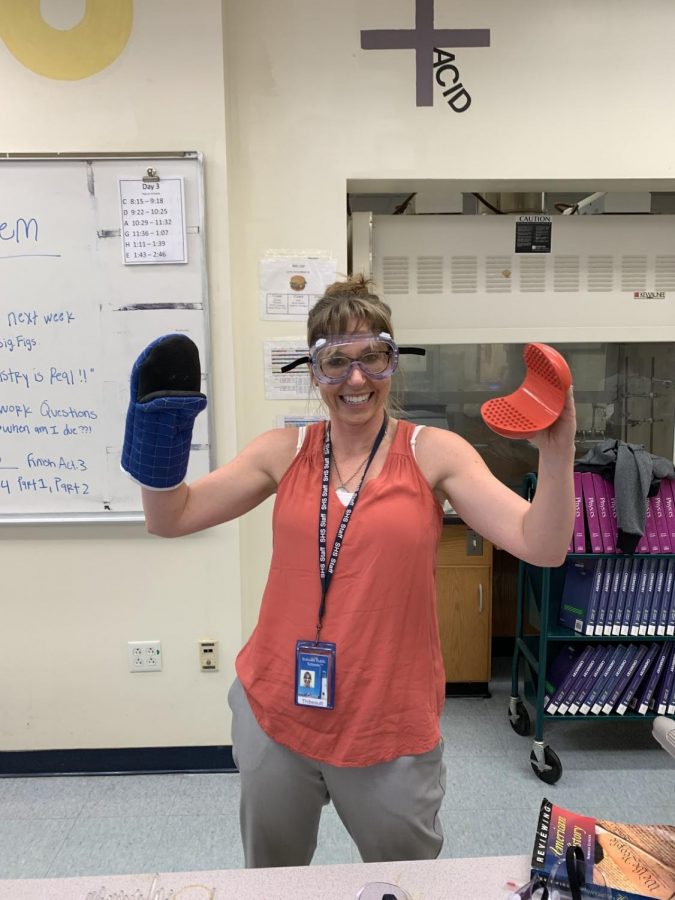 Meet Cassie Thibault, a new and exciting addition to the Scituate High School science department. A chemistry teacher, Thibault is excited to give back to the community as well as build close relationships with her students.
Thibault grew up in a small rural town in southeast Idaho, where her family grew crops and rented out their land to others for livestock. Eventually, her family moved to Sandy, Utah, where she attended Jordan High School. She played soccer and track and participated in drama club, but overall, she was a self-proclaimed "science nerd" and especially loved chemistry.
Starting her college life at Montana State University in Bozeman, Montana, Thibault studied clinical laboratory science as well as minoring in microbiology. She took a liking to the subject, and continued on to Idaho State University in Pocatello, Idaho, for graduate school, achieving a master's degree in molecular biology. At first, she wanted to pursue a career in laboratory research, but after leading and teaching the freshman undergraduate biology labs, she found that teaching was the right path for her. She decided to move to Marshfield, MA, with her husband, where she is currently situated, to continue her career as a professor.
Thibault went on to teach at Curry College, Massasoit Community College, and Quincy College over a period of eight years before taking her talents to Scituate High School. She left the university scene because she felt like she wasn't making enough of an impact on her students or her community, and she is excited to join the Scituate High School science department.
Thibault was excited to apply for the position at Scituate High School. Nervous at first, Thibault thought that the transition from teaching college to high school would be rough. However, she found it better than expected and a good fit for her. She quickly realized that being a first-year high school teacher comes with a lot of extra responsibilities, instructions, and time-consuming duties. Therefore, this year, she can't help her community with extra commitments, such as helping with the soccer team or the drama club. However, longevity is Thibault's plan for Scituate High School, so this won't be an issue in the years to come.