SHS Poets–Start Slamming!
Fathom Poetry Slam at 6:00 p.m. on Friday, November 15th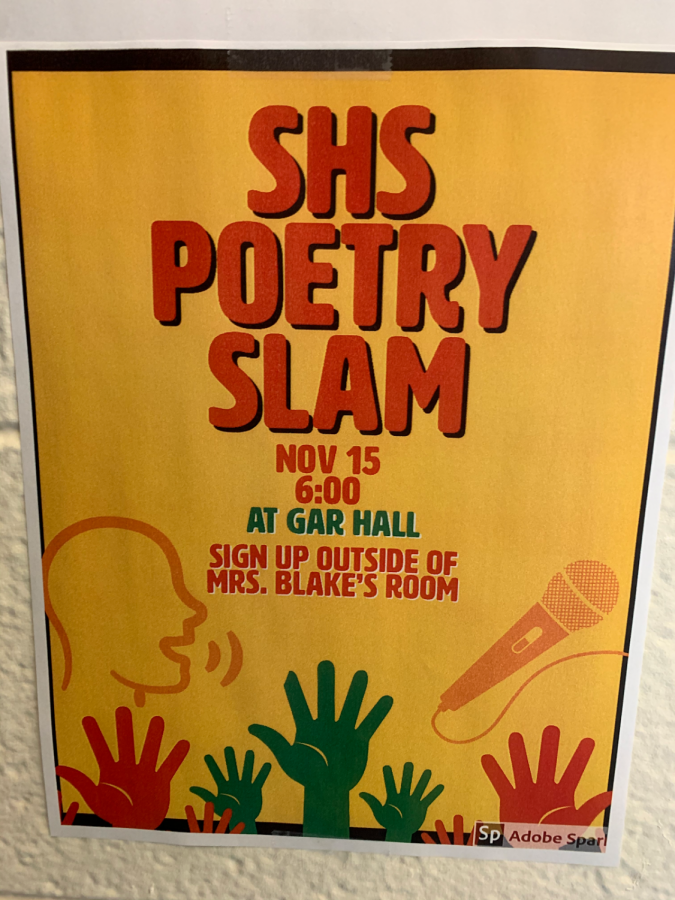 Good news: the 9th biannual Scituate High School Poetry Slam is coming back in town this Friday! Sponsored by SHS Fathom twice a year, this event is a fantastic opportunity to share your art and creativity on a public stage. It will be held from 6:00 to 8:00 p.m. on Friday, November 15th, at the GAR Hall, which is located at 353 Country Way (near Ronnie Shone's convenience store). 
Senior Hayden Startzell, co-editor of Fathom, shared his thoughts on the event by saying, "I wanted to share my writing and the art that I made and the poetry slam was a way to display my art, rather than it just sitting on my computer." Any kind of poem is slam-able: haikus, sad poems, comedic poems, spoken song lyrics, and everything in between. Participating in the event can also give you the opportunity to be a published author.
All are welcome to attend this free event, and you don't have to be a member of Fathom to participate. Anyone who attends can slam a poem. (Sign-ups are posted outside of Mrs. Blake's room 211). The poetry slam can also count as extra credit in your English class: 5 points for attending and 10 points for performing. 
The poetry slam runs for about an hour and a half, with concessions (baked goods and candy) available at all times. SHS English teacher and Fathom faculty advisor, Anne Blake, described the poetry slam as an "outlet for kids to voice themselves and their opinions." Don't pass up an opportunity to connect with your peers through laughing, crying, and sharing works of art!