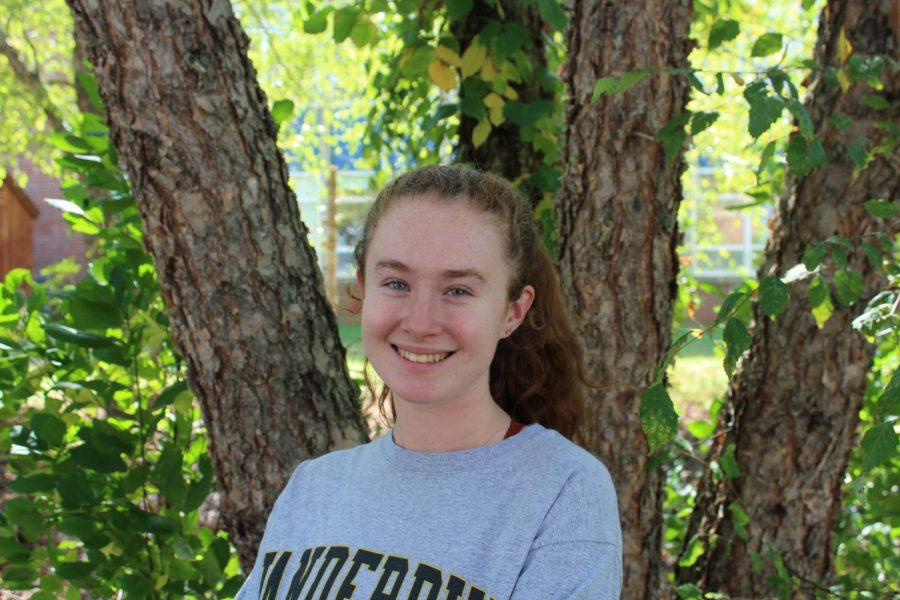 Senior Meaghan Murray is looking forward to applying the journalism skills she learned during her sophomore year Intro to Journalism class; however, she no stranger to The Scituation: one of her speeches was featured in the graduation edition last year.  She enjoys writing opinion pieces, as she really likes having other people read what she has to say. Meaghan is also enthusiastic about writing feature stories, as she enjoys interviewing all kinds of people. 
Known for her thoughtful and easy-going personality, Meaghan is a proud member of several clubs offered at Scituate High School.  Her leadership roles with Model UN have sharpened her speaking skills and taught her how to write from a perspective that's not her own.  Meaghan has also explored human rights through Amnesty International. She served as secretary (10th grade), vice president (11th grade), and is currently running for president.  Additionally, she is the president of "Interact," a club that gets involved in many aspects of the Scituate community by working in tandem with the Scituate Rotary Club.
Meaghan is a member of the National Honor Society, and she has even been honored with a $1000 scholarship from the Massachusetts Police Association, of which only 35 are awarded yearly. 
Outside of the high school environment, Meaghan has continued what she likes to call her "family dynasty" by participating in Rotary Youth Leadership Awards (RYLA), a leadership program in which she has risen from leader to current director.
Following graduation, Meaghan aspires to travel the world and pursue a degree in communications or public relations.
Meaghan Murray, Staff Writer
Apr 08, 2020

COVID-19 Leads to School Trip Cancellations

(Story)

Mar 11, 2020

Which Mochi Flavor is Truly the Best? 

(Story)

Feb 04, 2020

Miss Americana Depicts the Metamorphosis of Taylor Swift's Career and Personal Battles 

(Story)

Dec 12, 2019

December 16th-20th Filled with Festivity at SHS

(Story)

Dec 10, 2019

Where is Mr. Guanci Now?

(Story)

Dec 06, 2019

Model UN: International Edition

(Story)

Nov 11, 2019

Is SHS Truly as Safe as it Can Be? 

(Story)

Nov 11, 2019

Halloweentown is the Best Spooky Movie

(Story)

Nov 04, 2019

Halloweentown is the Best Spooky Movie, and I Won't Hear Anything Else

(Story)

Nov 04, 2019

Senior Night to Senior Morning

(Story)

Sep 26, 2019

SHS Scrambles as AP Exam Registration is Moved to October 1st

(Story)

Sep 18, 2019

Peter Umbrianna's Journey to Scituate

(Story)