Where is Mr. Guanci Now?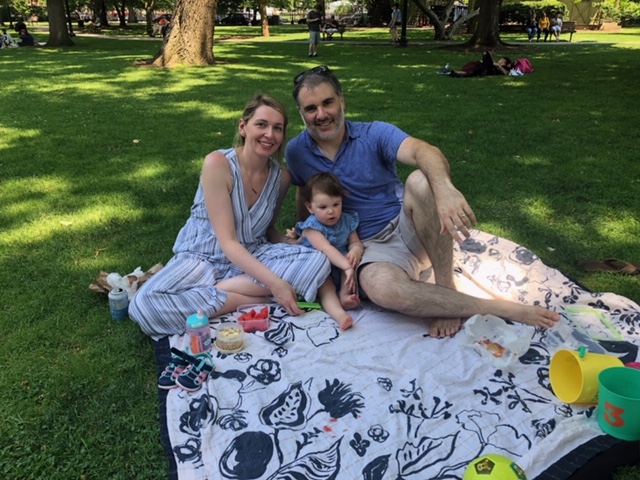 As the Class of 2020 completes their final year of high school, the nostalgia of past courses never fails to bring back fond memories. Many SHS teachers have come and gone; however, if you ask this year's seniors which teacher they've missed the most, you'd be sure to hear one name in particular — Michael Guanci. 
Currently, Guanci teaches at Lincoln-Sudbury Regional High School. He is also an alumnus of the school, graduating in 2002. Since leaving SHS in 2017, Guanci has taught myriad English classes to all grades of high schoolers, ranging from English with freshmen to an Analysis of Literature to Film elective with seniors. Though he misses the community-oriented mindset our small town provides, Guanci enjoys the freedom of having minimal guidelines in such a big school, stating that he loves to "create [his own] curriculum" in each of his classes. Teaching a variety of courses has also allowed him to have creative freedom with the content of his classes, making his job even more enjoyable.
Not only is Guanci a dedicated teacher inside the classroom–he also enjoys spending time forming bonds with those who are members of the Lincoln-Sudbury school community. Engaging with students through coaching the freshman lacrosse team, Guanci feels especially connected to the school and the sports program since he attended the school and played sports there. According to Guanci, some of the same teachers who taught him are still there today, making his experience even more personal and relatable to his students. 
When you think of Guanci, it's hard not to remember his beloved cat Goblin. Many of his former students are curious about Goblin, and it can be reported with great joy that Goblin is alive and well. We're sure he's still mentioned in Guanci's English classes at Lincoln-Sudbury, and hopefully, his current students share the same affinity for Goblin that Scituate students did. 
In other news, since his time in Scituate, Guanci has experienced significant changes in his personal life. Most notably, he now has a two-year-old daughter named Grace. 
 Guanci credits Scituate High School with shaping him into the teacher he is today, claiming both the faculty and students helped him grow personally and professionally. Guanci said being a part of the SHS environment allowed him to learn the significance of building "a strong sense of community in the classroom."  
Whether it be the novels, ORPs, or video skits from his classes, Guanci made a lasting impression on his former students at SHS. However, if his students should take away only one lesson from him, Guanci wants everyone to remember "books are a great way to think about how you can live a better life."