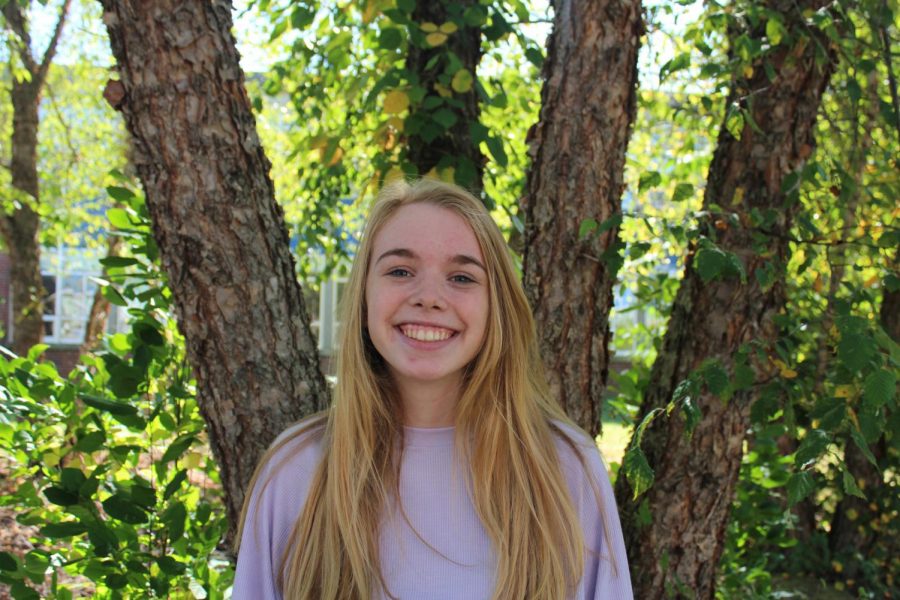 Senior Katherine Bernier is ready to take on challenging new writing assignments as a staff writer at
The Scituation
.
Known for her lighthearted, friendly personality, Katherine is passionate about her studies and her extracurricular activities. She is a member of student government, National Honor Society, and Student Council. Last year, she received an award for her achievements in Spanish.
Looking forward to another season with
the girls' varsity basketball team, Katherine has been playing the sport since her freshman year. She would love to continue playing on a team in college, where she hopes to study
psychology and communications.
An energetic addition to the Scituation team, Katherine hopes her experience on the school newspaper will reflect the demands of her dream job, a human relations specialist. 
Katherine Bernier, Staff Writer
Apr 05, 2020

Eva Goldthwaite's Experience at DECA Competition Fuels Her Spirit

(Story)

Mar 30, 2020

The Very Temporary Environmental Impacts of Covid-19 

(Story)

Mar 30, 2020

The NDA Prom Domino Effect

(Story)

Mar 11, 2020

A Small French Trip Still Doing Big Things 

(Story)

Mar 11, 2020

Putting a Hard Stop to Distracted Driving 

(Story)

Feb 04, 2020

Girls Hockey Once Again Receiving the Short End of the Stick

(Story)

Feb 04, 2020

Is Math Blue or Red? Will We Ever know?

(Story)

Jan 30, 2020

Amnesty Day @ SHS

(Story)

Jan 23, 2020

Screen-Time Epidemic in High School

(Story)

Jan 02, 2020

Cops! Run!–Or Don't?

(Story)

Dec 04, 2019

Feeling H.A.P.P.Y. at SHS

(Story)

Oct 02, 2019

Class President Leads Beyond Student Government

(Story)

Oct 02, 2019

Class of 2020 Sports Commits–Hard work does pay off

(Story)