The NDA Prom Domino Effect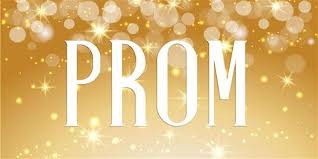 On Thursday, March 12th (our last day of school this month), the talk at SHS was Notre Dame Academy (NDA) was completely canceling their prom. "This is crazy," everyone thought. Throughout school, we heard students complaining that NDA was overreacting. At this point, Covid-19 was nothing short of a folk story. We had no contact with it in our lives. No one we knew was in danger. We were still attending school. We still went to our jobs. We still went to the gym. Nothing had changed yet. 
NDA prom being canceled was the first time Covid-19 became real. All of a sudden, Covid-19 had a direct impact on the lives of students we knew. During an interview with NDA junior Kaitlyn Walsh, the gravity of the situation was emphasized. According to Walsh, the cancellation was "the first thing coronavirus affected in our own lives, so it was a shift from just hearing it on the news to it now affecting a big event in our high school years." 
Suddenly this folk story became a reality for many high school students. Walsh explained her feelings, saying she was "disappointed and sad that something I've been looking forward to for years that was less than three weeks away was unexpectedly canceled." Walsh says she felt it was "unfair at the time since we were the first school in the area to make a huge change like that, so it impacted the way I viewed the virus."
Being the first school to make such a serious decision, NDA made the virus a lot more serious and scary to members of the South Shore community. Questions arose such as, "Will Scituate cancel our prom?" and "Will it be rescheduled?"
Currently, as Walsh explained, there is no plan to reschedule the NDA prom. The juniors are devastated, as they have looked forward to this once-in-a-lifetime event for years. However, NDA seniors were able to reschedule their prom on their own with the support of the NDA administration. The NDA junior class hopes to do the same. 
After the cancellation of NDA's prom, the dominos began to fall. Next came the phone call informing us that school would be canceled. Then spring sports. Then restaurants. Then sporting events and concerts. And the list goes on. Thus began the start of an unprecedented time for all of us. 
As for Scituate's prom, it was recently rescheduled from Friday, May 8th, to Saturday, June 13th. We can only hope NDA students will be able to reschedule their prom, too. During such difficult times, events such as the junior prom keep us going–something fun to look forward to. 
All we can do now is have hope and support others. We are all in this together.