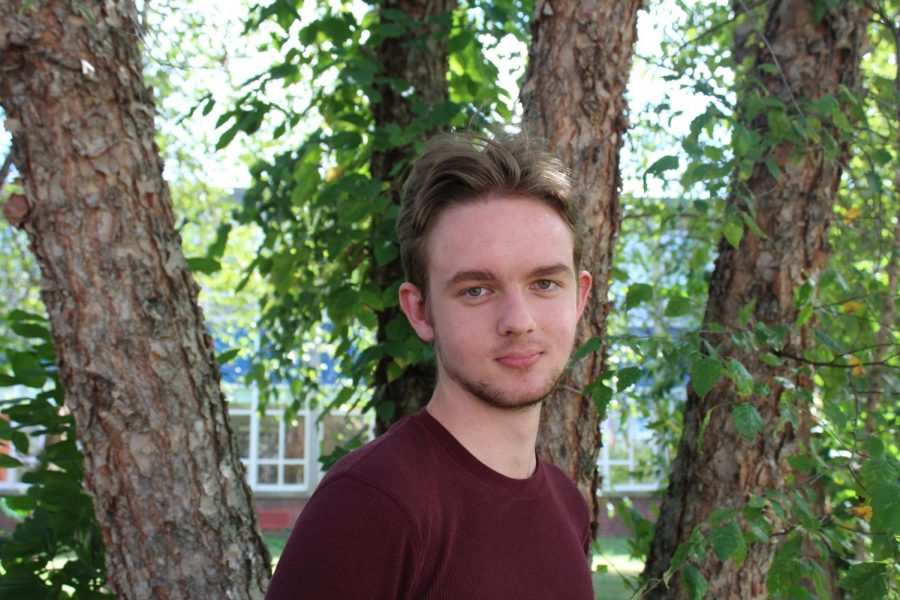 Senior Michael O'Connell is this year's editorial editor for the Scituation.  As he looks to provide an appropriate tone for the newspaper's opinion writing, Michael also aspires to increase readability among student fans of the Scituation.  Michael feels as though he can
 draw in more readers by adding compelling and controversial topics to the editorial section of the paper.
Michael's academic interest in civics and politics seems to extend beyond the classroom, as he is a member of the Debate Club--and he is well known for engaging in heated academic discussions while walking between classes.  In addition to academics and extracurriculars, Michael also participates in cross country and ultimate frisbee at SHS.
Michael's goals beyond high school begin with getting into college. (Michael: "It'll happen.") He looks forward to finding independence in a place where he will be treated as an adult. Believing life is like a marble block, Michael says it's up to each person to try and make their own version of Michelangelo's David. (Michael: "I've seen David, and he's beautiful.") Although he considers Scituate a good place to grow up, he will be happy to make the most out of life in the future.
Michael O'Connell, Editorial Editor