Fall Sports are Back and Starting off Strong
SHS team captains share their enthusiasm for the season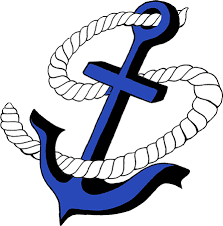 Fall sports are back, and so are the fans. It has been almost two years since SHS teams have played in front of an actual crowd, and after a full school year of students attempting to sneak into games (or watch from a distance), the time has finally come for them to walk through the entrance without anybody stopping them. As an added bonus, all SHS students can now attend sporting events free of charge if they have their student ID. 
Fall sports captains are thankful the attendance restrictions have been lifted for SHS fans, and they have high hopes for their teammates. Senior Brooke Piertotti, captain of the girls' varsity soccer team, said her main goal for the season is making it to the tournament. Pierotti is confident in this goal, commenting, "We've been together for so long, so we all work really well together." The members of this team have been playing together since a very young age, which helps with communication. Strong leadership from Pierotti and the other captains has made a big impact on the field and clearly contributes to a successful season.
The varsity boys' soccer team is extremely skilled when it comes down to their starting lineup. Leadership and team bonding also make this team triumphant. Senior captain Colby Mullen attributes the fact that it's his senior year, he's been on varsity for four years, and this is the first time he's had a "large leadership role" to making his experience more enjoyable. With playoffs slowly coming around the corner, Mullen and his sailors are ready to do their job.
Scituate's varsity football team was one of the few fall teams able to play last spring. When their season ended in April, the boys started team workouts less than a month later to prepare for the Fall 2021 season. As the team is starting the season strong, senior captain Jack Thompson expressed one goal for this season: "Win a State Championship." Working out together Monday through Thursday mornings throughout the summer, everyone made an effort to wear the same colors. Improving their team bonding while in the weight room evidently translated to the field this fall. 
Coming out of the summer and going into the season, the sailors made a strong start to their season. Senior captain of the SHS cheer team, Val McNeilly said, "As a team, our goal is to get to States. Another goal is to do a lot of team bonding and to work on communication to give cheer a good reputation." With a positive attitude and outstanding performances, McNeilly and her squad will definitely go far and have a very successful season.
Scituate's 2021 boys' golf team is starting the season off strong. With a good-sized group of talented golfers, senior captain Austin Ryan played a role in the team winning the League Championship during the last two seasons. Golf may be an individual sport, but that doesn't stop Scituate's golf team from creating a strong bond. According to Ryan, "It's been a tradition since the freshman season, that the home team goes to Cosmos after home wins, so as a captain, I had to carry it on." Well-equipped with leadership, the boys' golf captains and their teammates are destined to thrive.
The SHS field hockey team has shown a lot of hope going into the season. But because of last year's starters graduating, they had to "rebuild the chemistry of the team and create a new dynamic," according to senior captain Ainsley Routh. "With this, our goals include winning but also learning to understand each other as players on the field," she said. With excellent leadership and a hard-working team, Routh and her team are destined for success.
The varsity girls' volleyball team is ready to kick off another strong season. Senior captain Sarah Dorgan stated, "My goals for the season are to play my absolute hardest and use my captainship to help us become a strong, cohesive team that supports each other both on and off the court." The important role that Dorgan has within the volleyball team will help them overcome challenges throughout the season.
With all of their hard work during the offseason and this year's impressive leadership, fall sports teams are finally back. The sailors have proven they are ready to fight and give it their all until that clock goes down to zero or that game-winning point is scored.