St. Mary's Irish Spirit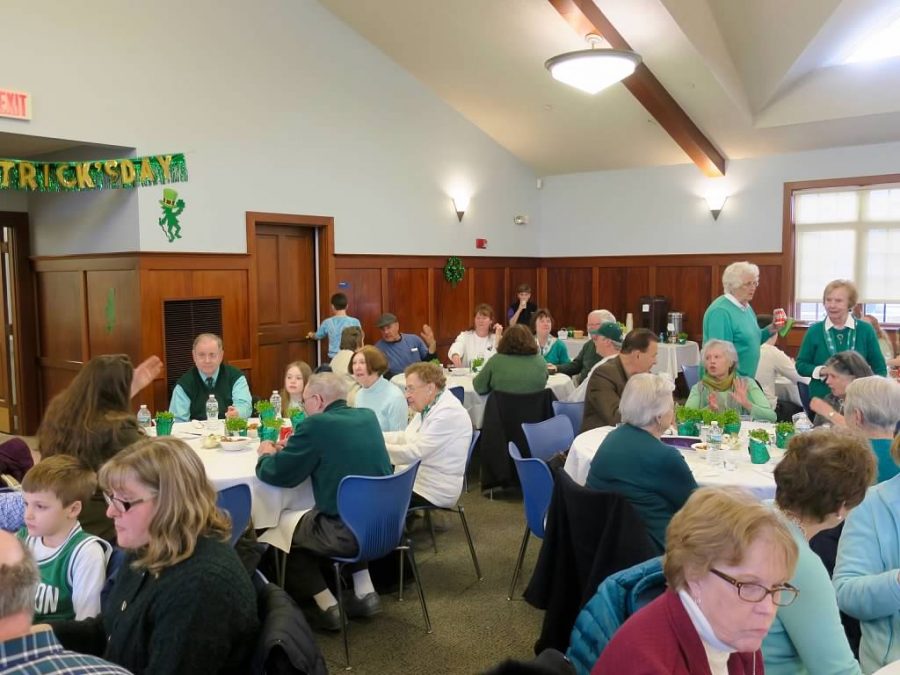 On March 16th this year, the Irish Riviera of Scituate brings over 250 people together to celebrate the Irish culture in the air as we approach St. Patrick's Day. At Saint Mary's of the Nativity Parish Center, there will be a traditional boil dinner–which has been going on for the past few years–where people from all over Scituate come to celebrate the Irish history with a community dinner that follows a 4:30 p.m. mass. Starting at 10 in the morning, volunteers from the Knights of Columbus begin preparing for the meal that feeds at least 250 people. One of the Knights of Columbus volunteers, Rick English, describes the event as "high energy." He said, "Knights make it special for all parishioners and family." Nancy DeCoste, who is in charge of the social committee activities at the Parish Center, describes how the "walls are busting" as a community comes together.
The event starts with a 4:30 p.m. mass across the street at Saint Mary's, where there are droves of shamrocks, which Father Cannon blesses and people can take with them. The attendees then head over to the parish center where the event takes place. There, Irish step dancers perform for entertainment with the traditional dinner being served.
This event is provided by the St. Mary's community, taking only donations and no charge to enter. The community outpour leads to donations covering the cost of all food. There is also a cash bar available during the event.