Celine Dion Reveals Her Incurable Condition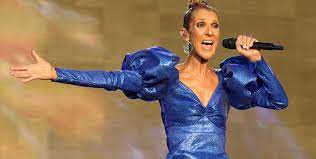 News broke this past December of Celine Dion's incurable health condition, Stiff Person Syndrome (SPS), an extremely rare neurological disorder. As stated by the National Institute of Neurological Disorders and Stroke, "symptoms may include stiff muscles in the trunk (torso), arms, and legs; and greater sensitivity to noise, touch, and emotional distress, which can set off muscle spasms."
In Dion's condition, the disease makes her muscles spasm uncontrollably, leading to difficulties with walking and singing, causing trouble performing everyday tasks. This has not only affected her everyday life but now has affected her performance abilities. Throughout the following year, she canceled European and UK shows. 
Dion publicly stated that she has worked with a physical sports medicine therapist to build back her strength and performance abilities, but it has been an uphill battle. 
The conditional is not well understood, and it affects everyday life. Spasms can be triggered by an unexpected noise, such as a car horn, and cause a person to spasm and fall, leading to high threats of severe injury. 
I interviewed SHS's very own Celine Dion fanatic, history teacher Kristen Emerson, and this is what she had to say: 
"Celine Dion has been canceling her concerts for a few years now, really a little over a year. Obviously, COVID happened first, and then she had to cancel it for health reasons… She's been pushing it back and saying that she [Celine Dion] has been having health problems but never revealed what they were, which is her prerogative, right? It's her life. And then, on December 8th, Celine Dion came out with a video that revealed that she was struggling with Stiff Person Syndrome, which is a neurological disorder that causes her body to spasm and freeze up. It sometimes makes her unable to walk and perform life. It's probably affecting her vocal cords and her ability to sing as well. It is incredibly sad."
Emerson stated that "it's not curable, but it's treatable." She also commented, "She's incredibly wealthy, so there's a very good chance she's getting the best care she can get." 
Speaking on behalf of the Dion-for-lifers, Emerson went on to state that no matter Dion's condition, her undeniable love for the famous star would not change.
Currently, there is no cure for SPS, but our beloved Celine Dione continues to fight.