"Bad Guy" Steals the Show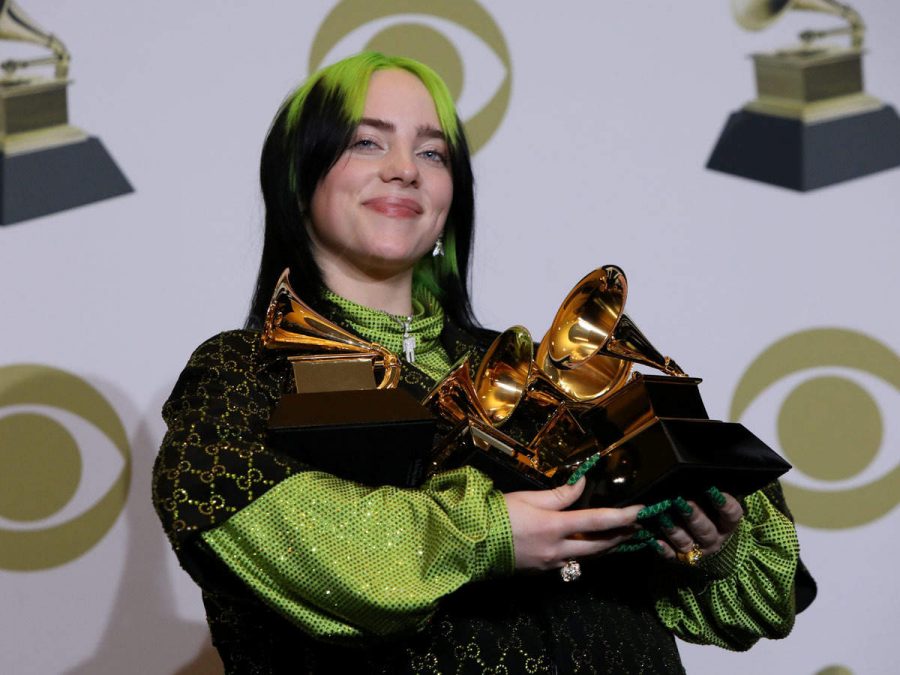 Few people can say they've won an award as prestigious as a Grammy; however, for 18-year-old pop sensation Billie Eilish, this distinction seems to come with ease. At this year's 62nd Annual Grammy Awards, Eilish dominated the show, winning five out of the six awards she'd been nominated for. On top of taking home the highly anticipated award for Best New Artist, Eilish claimed Album of the Year and Pop Vocal Album for WHEN WE ALL FALL ASLEEP, WHERE DO WE GO? as well as Song of the Year and Record of the Year for her hit, "Bad Guy."
At just 18-years-old, Eilish now holds the record for the youngest solo artist to win Album of the Year, beating out Taylor Swift for her album, Fearless, at 20-years-old. Competing against iconic artists such as Ariana Grande, Lana Del Ray, and Bon Iver for the Grammy, Eilish's newfound prominence in the music industry has become evident.
Yet, despite the immense popularity of her songs over the past few years, Eilish herself was shocked to go home with five awards. Throughout her acceptance speeches, Eilish continuously credits those she was up against, even making a point to claim that "so many songs deserved this [Grammy]" for Song of the Year. Having spent her childhood listening to these idols of hers, Eilish had no expectation of beating them out.
In a video that went viral on Twitter, Eilish mouthed, "Please don't be me" before she was announced the winner of Album of the Year. She then went on to shout out Ariana Grande's Thank U, Next album for getting her through rough times, stating that Grande deserved the award "more than anything in the world."
 Nevertheless, Eilish shouldn't discredit herself; her songs are continuing to become well-known across the world. Her twist on pop music and her creative, original energy have sparked the interest of a multitude of people. She's managed to connect to a new generation of teens and young adults, inspiring them to find their identity and follow their passions in life. If Eilish's Grammy wins have demonstrated one thing to her fans, it's that anyone with a true drive to pursue their interests can make it in the real world.