A Break From Social Media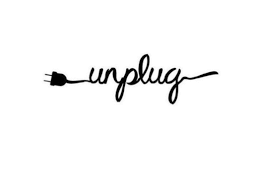 There have been many times in my life when I wanted to throw away my phone, delete social media, or live in a different generation altogether. I decided to go on a social media hiatus for two weeks for my AP Language Credo Project. The main goal of this project is to relate to ideas of transcendentalism, and I chose to focus on my personal growth and living simply. Transcendentalism is a philosophy focused around the ideas of idealism, valuing nature over materialism, as well as simplicity.
I deleted all social media including Instagram, Snapchat, Vsco, YouTube, TikTok, Pinterest, Facebook, and Twitter. The hardest part about not having these platforms was feeling like I wasn't in the loop. People would talk about things they saw people post or make TikTok references that I wouldn't understand, as trends on that app come and go so quickly. 
Since I had so much free time while not having access to these apps, I found new things to do instead. I was able to get schoolwork done faster than usual, I cleaned my room every day, deep cleaned my car, exercised, spent more time with family, and picked up new hobbies. I remembered my love for making jewelry with wire and beads and even made two rings for my sisters for Christmas. 
The further into my project I went, the more I realized just how much time people spend mindlessly scrolling on social media. One day, I was driving around with my friends having a conversation, but they were both on their phones only half-listening. Of course, I was a little annoyed, but I knew if I hadn't deleted social media I would be doing the same thing. I never really thought about the effects of phone usage until I wasn't able to use it anymore. 
After I redownloaded all my social media and looked through what I had missed, I wasn't interested in what people posted. I saw unnecessary posts on Snapchat private stories and realized I followed people on Instagram I don't even know. I used to watch the same YouTube creators every day and two weeks removed from the media helped me see that instead of keeping up with others' lives, I should be focusing on bettering my own.