Gerard Burke: From Practice Squad to All-Star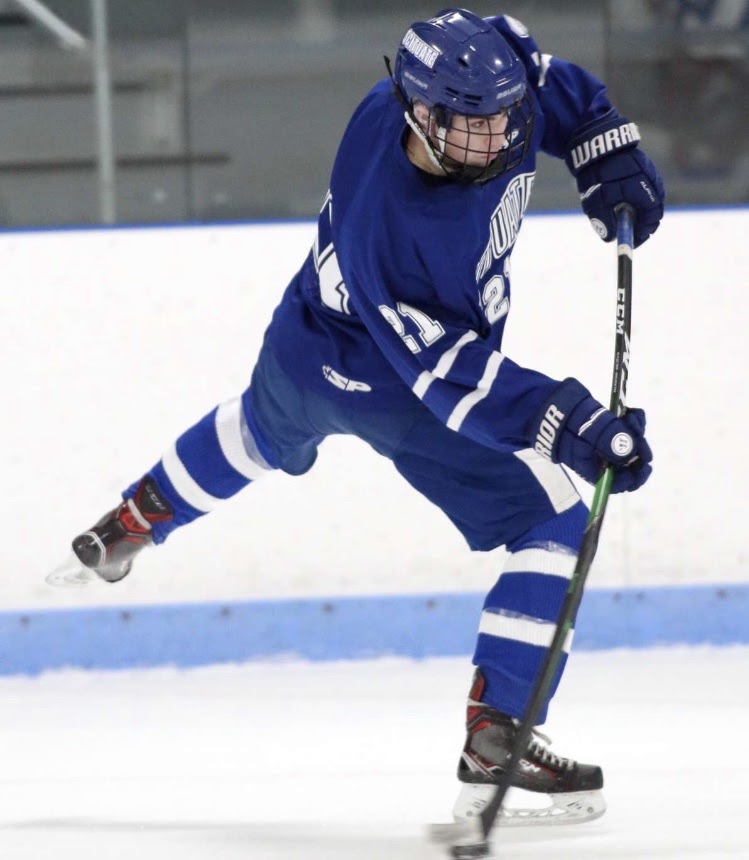 "If you had told me after I got cut as a freshman this is how I'd end up, I would've never believed it." ~ Gerard Burke 
The end of another high school hockey season doesn't just reflect the work put into a single game or even a season. Rather, it reflects the end of four years of hard work and dedication. Although SHS senior Gerard Burke was cut from the SHS hockey program as a freshman, this past season, he was one of the top point leaders (IN SCITUATE HOCKEY)—and now he's been named a Patriot League All-Star. 
In sports media, it seems like all you hear is "the Cinderella story" when a team or player unexpectedly overachieves, leaving a lasting impact on an uncountable amount of sports fans around the world. Gerard Burke's story is exactly that. After being cut from the historic 2017 Scituate (hockey) team as a freshman, Burke and five others were told by the coach that they would likely never play in a varsity game–let alone be one of the stars of the team. Instead, Burke and three members of the original "practice squad" defied the odds and went on to play high school hockey at the varsity level. 
Standing at only 5'6, Burke faced the common trope that he was too small and not strong enough to compete against other high school athletes, many of whom stand well over 5'11. However, what he lacked in size, he made up for in dedication. Burke explained,  "As cliché as it sounds, being told I won't or can't do something is only going to make me go out and do it." During the offseason, one to two hours of daily physical training became a standard for Burke. During the fall, Burke played both club and town hockey, all of which came together rewardingly to make him one of the biggest offensive weapons out on the ice.  
A year after being cut as a freshman, Burke would defy the odds for the first time, coming back to be the top three-point scorer on the Sailor JV team as a sophomore. From there he defied the odds a second time by making the varsity team as a junior. During his senior year, Burke took command of the Sailor's second line, scoring twice in the home opener to a season in which he would finish with eight goals and four assists along with the honor of being named to the Patriot League All-Star team. 
Burke's work ethic certainly didn't go unnoticed by the coaches. SHS head coach Brian Hurcombe stated,"It's impossible to find someone with as much character as Gerard Burke. His effort was consistently 100% every time he was on the ice. His ethic off the ice led him to success as a Patriot League All-Star."
Burke's teammates shared a similar view. Senior Captain Christan Donahue considers Burke the "most improved player every year." Donahue commented, "Starting off as a below-average freshman, he worked for it, ending up with one of the best shots and IQ on the team. He completely deserved to be an All-Star. He was always someone I wanted to play with." 
Burke's message is simple: "If someone were to take anything from my story, it's to never give up. No one can stop you when you put your heart into something." Burke hopes his message will inspire all current and future Scituate athletes who are told they can't–because they absolutely can.