College Basketball Matters, Too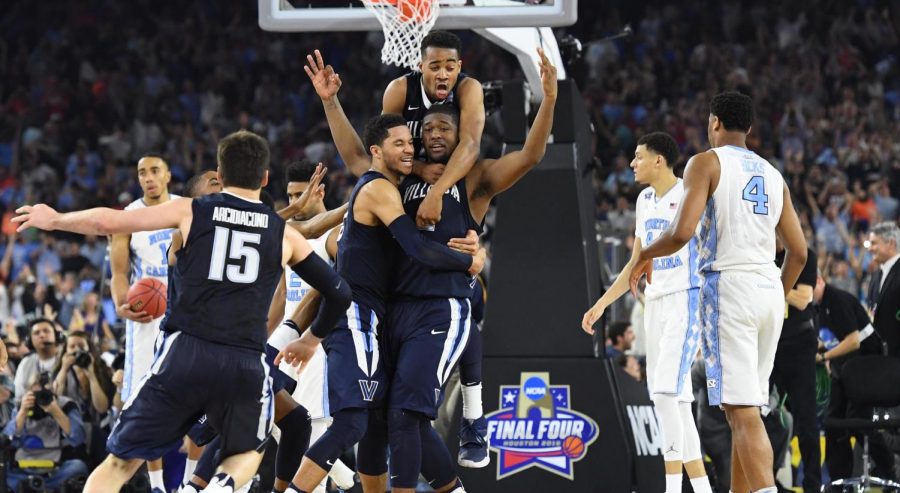 Unpredictability is characteristic in sports; it's often what makes them exciting in the first place. We are drawn to the unexpected moments that make us question, "Did that really happen?" College basketball, in particular, breeds unpredictability. The sport's unpredictability phenomenon is widely known come March, but its relevance all throughout the season is hardly acknowledged. College basketball is a fantastic example when it comes to the essence of sport itself. However, not enough people recognize it. 
My strife is with the people who tend to disregard college basketball in favor of the NBA because college players are simply not as talented as NBA players. The NBA is a far cry from its peak in the early '90s where Michael Jordan's Chicago Bulls established what it meant to be a basketball team. The game has evolved into a shooter's playground, where a point guard's three-point percentage is held to a considerably higher standard than their assists per game. Very rarely now do we see players work on all facets of the game. Aside from Lebron James, Chris Paul, and Russell Westbrook, no player can claim they truly have a complete skill-level to excel at all levels on the basketball court. Yes, the NBA is comprised of the most talented basketball players across the world, including former college players, but what benefit do we, as fans, receive from watching them play iso-ball for 48 minutes?  
As much as talent plays a role in basketball, the NBA lacks the human aspect of the game. Fortunately for basketball fans, college basketball makes up for it. College players are fighting for their lives day in and day out. They aren't being paid $200 million contracts. In fact, they aren't being paid anything. They need to take every opportunity that comes their way even to get a chance to play at the professional level. This is what encompasses the human aspect of college basketball. Players grow from freshmen, some leaving as freshmen, to upperclassmen. Coaches watch and develop these players over four years to get them to where they need to be. Every moment in those practice facilities matters to these players whose futures are NOT guaranteed. That has to be stressed. Their futures are NOT Guaranteed. So yes, most college basketball players have not developed similar skillsets to NBA players, and some may never develop skills that parallel professionals. Still, you are lying to yourself if you don't believe they put just as much effort into winning games as NBA players do.
The gameplay is another frequent topic of discussion that critics use to undermine college basketball. More turnovers, less coordination, and overall lower scoring games. If you enjoy watching individual performances and isolation offense, then, by all means, watch an NBA regular-season game. But when you want to watch five-on-five, gritty defense (actual full-court press), and players whose livelihoods are on the line every time they step on the court, then tune into a college basketball regular-season game. College basketball players don't get nights off. There is no "load management" at the college level. Players don't have the same luxuries as Kawhi Leonard does, taking entire games off. There is no signature defense like the "2-3" Zone up in Syracuse. There are no coaches as synonymous with the NBA as Duke head coach Mike Krzyzewski is with college basketball. 
You can't afford to lose in college basketball. If you want to lose your job or risk never making it to a professional league, sure go right ahead. Tanking is an incentive in the NBA. Colleges can't just lose and draft the best young player available. Actually, losing is detrimental to recruiting. If your team is losing and has a history of losing, no high school player is going to want to come to play for your school. Every. Game. Matters.
Rivalries just aren't the same in the NBA as it is in college basketball. They come and go in the NBA. It was the Lakers and Celtics throughout the '80s, the Pistons and Bulls in the early '90s, and, most recently, the Cavaliers and the Warriors. But those only span decades at a time. College basketball rivalries seemingly never die. The Duke and UNC rivalry is arguably the greatest in all of sports. The two have played each other 251 times, and it almost always ends the same way: one team is playing for an ACC championship. But we can't forget about Louisville and Kentucky, or what about Syracuse and Georgetown. These rivalries are rooted deep into college basketball's foundation.
The NBA is also far more predictable than the NBA. It is in its nature. There is nothing inherently wrong with it, but if you want upsets, you aren't going to get much of them in the NBA. The 16-team playoff in the NBA is perfect, in my opinion. The 68-team tournament in college basketball is even better. It promotes unpredictability and cinderella teams that we will never forget. Jim Valvano's N.C. State team in 1983, Loyola Marymount's run-and-gun offense in 1990, the Stephen Curry led Davidson Bobcats in 2008, all had one thing in common: they weren't supposed to make it as far as they did. But teams like these is what makes college basketball so attractive, especially in March. People love an underdog story. The NBA doesn't have many of those. We need people to understand the underdog story happens throughout the year, and not just in March.
This college basketball season particularly has been nothing short of unbelievable. The parity of team quality is at an all-time high. If you are looking for anarchy, this college basketball season is even exceeding it. Just to throw out some stats for you: 15 AP top-5 teams lost to an unranked opponent so far in 2019-20, it only happened 6 times all of last year. Perennial powerhouse UNC is below .500 for the first time since 2004. Rutgers has returned to the AP top-25 poll for the first time in 41 years. There have already been seven different AP top-ranked teams this season. Duke's streak of 150 straight non-conference home victories was snapped when they lost to unranked Stephen F Austin at home early in the season. Those are only a few of the mind-numbing numbers that have come out of this college basketball season. People should be paying attention to the unpredictability going on during the season, and not just the tournament.
Don't get me wrong–as much as I have bashed on the NBA, I still believe it is a fantastic league. The players are undeniably the best in the world at basketball and have all deservedly earned their shots. I am also not saying to disregard watching the NBA. I watch the NBA, too. However, I feel college basketball gets the short end of the stick all too often. So start paying attention to college basketball–I highly doubt you will regret it.