Sylvia's By The Sea Closing in Scituate Harbor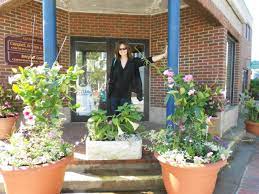 Sylvia's by The Sea, a small business native to Scituate, will be closing soon. Throughout the pandemic, coronavirus was hard on the business–as it was for many retailers on the South Shore. It brings sadness to see this iconic store leave our community–especially since it provided a positive working environment for many Scituate High School students–one of them being SHS junior Gabby Steinmeier, who discussed her shortened experience working at the store.
According to Steinmeier, working at Sylvia's was always an entertaining time: "On my first day, my boss rented a Lamborghini," Steinmeier explained. She was put right to work helping the boss's photoshoot that included a professional photographer and a luxury sports car parked right on Front Street.
Gabby loved the close proximity of the store to her home. She also enjoyed seeing friendly faces and the frequent visits from classmates. Helping friends and neighbors with their purchases promoted many quality conversations. Opening and unboxing new items was another favorite component of her job. During the busy summer, plenty of tourists and larger crowds came into Sylvia's, often buying rugs or the famous "143" wine glasses. Steinmeier was always there to help them pick out the perfect memorabilia so they would never forget their visit to Scituate.
Take this as a lesson to support our small and local businesses that bring individuality to Scituate. Locally owned businesses keep Front Street busy, which helps support the community.
Slyvia's by the Sea added a beautiful storefront filled with unique treasures that embraced Scituate, and it will sincerely be missed.