COVID-19's Impact on this Year's Testing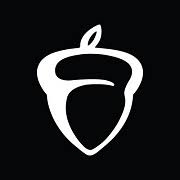 Due to the Coronavirus (COVID-19) outbreak, schools across the US and other countries have been closed to prevent the spread and support "social distancing." The precautions are necessary to prevent the further spread of the virus, so school closings are logical. However, many students, especially juniors and seniors, are nervous to see its impact on testing, for the AP exams as well as the SAT and ACT Exams. 
The College Board expressed their concern by first postponing March 14th SATs in affected areas. However, as concern and the virus spread, the College Board decided to postpone all SATs until June, canceling both the March and May exams. This was upsetting news to students, as they've been prepping to take the test for many months. Junior Jack Wilcox agreed, saying, "two important test dates" were canceled, which could make the future more stressful. 
But, as it is vital to prioritize health, junior Carly Prudente added, "the safety and health of students and teachers should be the main priority," even if students have spent months studying.
In the classroom, students have been prepping for AP tests that assess a student's knowledge on a particular subject — Biology, US History, Psychology, etc. — and if a student receives an adequate score, this test can count for college credits. 
In the past, AP tests were up to three hours long and consisted of both multiple choice and open response style questions, but this year they will be shortened to 45 minutes with only open response questions. Previously, the tests were administered on paper in person. However, this year, the College Board is allowing students to take an online version. The College Board is trying to be as accessible as possible, so they will also be offering multiple test dates for each applicable subject, and providing aid to those who would be harmed by the "digital divide." 
Senior Megan Logan took various AP tests last year and believes the College Board is doing the "best they could" and is glad the tests are still offered to students. She highlighted main differences, like last year's test being "3 or 4-hour tests in a quiet room and controlled environment" and teachers providing study sessions for students in preparation. 
An obvious concern regarding online testing at home is cheating. However, The College Board says they have technological advancements that prevent plagiarism and other cheating mechanisms from damaging test integrity. Colleges that previously awarded credit for the exams, according to the College Board, are in support of the changes and would accept the shortened version. 
These adjustments are beneficial to students who have lost preparation time, as well as to aid the enforcement of social distancing. Students should take advantage of the free remote learning resources that AP Central is providing, attend the free online review course hosted by AP teachers nationwide, and take this time to spend time away from others to stop the spread of COVID-19.