Starbucks vs. Dunkin Pumpkin Spice Showdown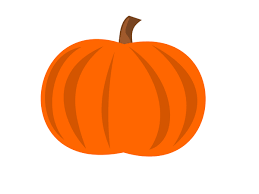 It's every coffee addicted teen's favorite time of year, as the beloved fall flavors are back in action. From delectable treats to a never-ending list of fall coffee flavors, Starbucks and Dunkin Donuts has it covered. With both of these popular coffee stops being so well known for their festiveness, the decision about where to pick up your morning coffee is a challenging one. After multiple menu reviews and gathering data from Scituate's High School students, the Scituation is here to help. 
 Starbucks, known for their wide variety of fall flavors, is a worthy candidate. With endless options, there is bound to be the perfect drink for everyone.  After asking employees what the most popular fall items were, we went with the pumpkin cold brew to try for ourselves. As this beverage was on the pricey side, with the medium coming in at a wallet-shocking $5.25, expectations were high. Price aside, the rich pumpkin flavor reminded us of everything we love about fall–and blew our expectations out of the park. Although the taste and quality was exceptional, the pricing could be Starbucks' downfall among students. 
Thankfully, if Starbucks doesn't fit your budget, Dunkin will make up the difference. With Dunkin's medium pumpkin cold brew ringing in at $3.00, your bank account will thank you. Although our coffee lacked flavor and was missing that kick of spice, you'll be making the smarter financial decision while still enjoying the taste of festiveness. 
Now that you've heard our critiques, let's hear from SHS students about who takes the prize pumpkin for best fall flavors. After surveying thirty students during their lunch block, many students' thoughts aligned with ours: 19/20 students voted for Starbucks, while 11 voted for Dunks. Do what you will with this information, but from us here at SHS, Starbucks reigns victorious!