New Rink Under Construction in Weymouth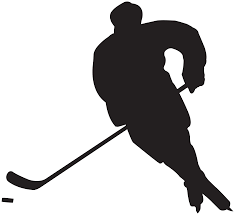 Good news for hockey players spread across the South Shore of Massachusetts this winter season, as a new ice rink is being built by Union Point in Weymouth, MA.  Monahan Rink will be the home to three ice sheets and will be over 1,000 square feet.  
With few rinks in the region, players are stuck participating at the same rink over and over again; however, this new addition will create room for more time on ice for all players.  Monahan Rink will be the second rink added to the Town of Weymouth along with the smaller Connell Rink and pool.  
Other rinks around eastern Massachusetts are still a far distance for players, especially those who reside in Scituate.  Scituate High School senior hockey player Austin Ryan commented, "It is a good thing for Massachusetts because it's hard to find open ice time, so a new rink could open up some slots to skate."  He added, "Weymouth is not too far of a drive, so Scituate players could end up practicing there in future years seeing as we already practice in Weymouth this year." This year, the SHS hockey team's home rink is Hobomock Arena, located in Pembroke. In addition to playing in Pembroke, the hockey teams have to travel to Kingston, Quincy, and even Cape Cod for some of their games. 
Not only is this an improvement for Scituate, but it is a big leap for other towns as well.  In Braintree, Owen Brady of the Braintree High Hockey team believes that "it'll be great, more opportunities to skate." Once the rink has finished production, Brady definitely plans on checking it out. 
The newest rink to Massachusetts will likely be home to the Boston Advantage, one of the top club programs for boys and girls hockey players in New England. SHS junior and former Boston Advantage player Tim Lochiatto said, "I like the idea of a new rink because Advantage is a very prominent program of the South Shore, and having an actual home rink would be a huge plus."  Lochiatto plans to skate at the new rink since he normally skates with Advantage during the summer and when he is not playing for SHS. Lochiatto added, "It would be great for Scituate to skate there when it's done. I know it will be a very nice facility with a great ice surface. It would be cool to skate on a new rink, too."