The Wait is Over–Spring Sports Are Back!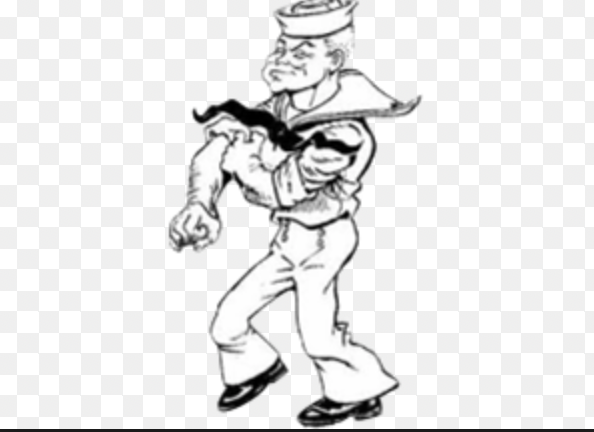 Scituate High School athletes have waited two years since their last Spring sports seasons. Unfortunately, the spring athletes who graduated in 2020 were not able to play spring sports because COVID-19 ending their high school career early. There were a lot of mixed thoughts about high school sports when we entered the 2020/21 school year. But as the year went by, things started to clear up and change for the better. Slowly, schools along the South Shore brought students back to school full-time about two weeks before the 2021 spring sports season started on April 26th. Just a few weeks later, MIAA lifted the mask mandate for all outdoor spring athletes, which was the best news athletes have heard since the pandemic began.
At first, there was a strong possibility that wrestling would not even be played this year. But, as COVID-19 numbers decreased, The Massachusetts Interscholastic Athletic Association (MIAA) approved wrestling for the spring. Junior Wrestling Captain Patrick Sullivan said, "We have such a short season with such a little opportunity to showcase our skills so we make the most out of it every meet and practice." It can be difficult to go back to a sport that people haven't played in such a long time. PSull (Sullivan) believes that because of the pandemic, "We have zero seniors. We have a very young team. And we lost some of our top competitors." Sullivan then explained, "We want to grow as athletes and get as much experience in as possible because we are so lucky to have a season." Not having any seniors gives Sullivan a good opportunity to grow as a leader and be prepared for senior year.
Scituate High School's girl's lacrosse team has a strong and powerful start to their season. Junior Siobhan Reidy was already nominated for the Patriot Ledger's "Player of The Week" since she scored five goals in a pair of wins for the Sailors. The Sailors won four of their first five games of their season. They lost their third game against Norwell–but we don't mention that. Senior captain Sarah Irish committed to Siena College to play lacrosse. The leadership that Irish and another senior captain Mia Patterson bring to the field is unlike any other, leaving a lasting impact on their younger teammates.
After the cancellation of the 2019-2020 season, the Scituate High boy's lacrosse team is back, looking to take advantage of young talent. Uncommonly, the team has one lone senior, captain Patrick DeMatteo. The attackman has been trying to maintain discipline with such a young team. Junior captain Joe Cahill spoke about wanting to "win, and get better," while trying to" set good examples and to teach the kids how to be a part of the Scituate lacrosse culture." With this optimistic outlook, DeMatteo and the other upperclassmen will leave behind a group of skilled players to continue the spirit of the SHS team.
Since the Summer of 2019, Scituate's baseball and softball teams have waited for their new fields to be done and ready to be played on. Originally, the softball field was at Central Field, but the new sports complex at Scituate High School now has accomodating turf fields for both teams. Baseball captain Connor Stone claims, "It was tough with a lot of people quitting but we have to stay focused and get better and stronger." It may have been such a long wait to get back out on the field, but the "hard work, determination, and dedication" that Stone wants to bring to the sport will help motivate and advance the team to success. It has been a very rough past few years for both of these teams, but the future's looking very bright with the amount of success coming our way.
The boy's tennis team is red hot: 5-0 and barely even conceding any sets to opposing teams. Junior captain Evan Nelson recognizes that "some [players] used quarantine to get better and come back this year showing that they are the best." Many of the athletes have improved their skill–it has been an elusive sight to see an SHS player lose a match. The team has only conceded one loss in a match, still winning with a team score of 4-1. Nelson also has been trying to show the SHS tennis spirit to the new players by giving "100% [effort] during practices and matches" to try to show underclassmen "what they have to achieve if they want to be a captain later on." For the future, Nelson personally looks to make a run in the state tournament, and for the team, "making a run in the patriot cup."
Similar to the boy's team, the girl's tennis team has an electric start to their season. Even after missing the 2020 season, the team comradery remains high. Senior Caroline Horan shared how much of the team graduated, so their beginning focus was to "rebuild our team" and see who they've gained since the last season. She also mentioned how "with all the adversity we've faced with COVID,"the team has still been able to bond together.  With their 7-0 season, they definitely hold a "successful season so far."
The track and field team had an exciting start to the season, with the new track allowing them to hold their first spring meet since 2019. Senior Jane Feeney, who is committed to the College of The Holy Cross for track and field, expressed how grateful she is to have the season and how "it's been fun getting everyone back together." As the season continues, the team hopes to keep the team spirit and competitive spirit high. May 26th, the track team competes at home against Hanover, which Feeney explained will "be a really close meet." Go Sailors!