NBA All-Star Weekend 2020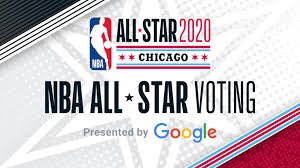 Every year, NBA All-Star Weekend is an opportunity for fans and players to take a break from the competitive regular season to have some fun. Full of exciting events and memorable moments, All-Star Weekend is a great time for fans and players alike.
This year's All-Star Weekend will be held in Chicago this February from Friday the 14th through Sunday the 16th. 
Friday will start off with the Celebrity All-Star Game, which has famous celebrities, actors, musicians, and many other pop culture figures compete in a game of basketball. In the past, the game has hosted players such as Quavo, Justin Bieber, Nick Cannon, and Mark Cuban to name a few. This year's celebrity stars include but are not limited to Chance the Rapper, Quavo, and Bad Bunny.
After the Celebrity Game, the audience is treated to the Rising Stars Game, which highlights players in their first and second year in the NBA competing in a game to show off their skills. This year is full of young talent with Zion Williamson, Trae Young, Luka Doncic, and Ja Morant. 
Saturday will have the fan-favorite Slam Dunk Contest as well as the 3-Point Contest and Skills Challenge. This year's dunkers include former winners Aaron Gordon and Dwight Howard, as well as Pat Connaughton and Derrick Jones Jr., who have all proven their ability to get above the rim throughout the season with their brilliant dunks. This year's 3-point contest includes a few changes, including increased time and a zone 6 feet behind the 3-point line for the league's best deep range scorers. 
Sunday will host the NBA's 69th All-Star Game, with Team Lebron playing Team Giannis in the United Center. Lebron and Giannis were given the task of drafting their own team out of the fan-voted players to compete against, and this year will undoubtedly be one of the best All-Star Games to date. Both star-studded lineups will have no problem putting on an impressive show for fans in the typical high scoring fashion the All-Star Game brings. 
In addition, the two teams will be wearing numbers 2 and 24 to honor the recently deceased Kobe and Gigi Byrant–an appropriate gesture to commemorate the 18x All-Star.
Fans of basketball have a lot to look forward to this year, and with the NBA talent and adjustments to the events, this All-Star Game could be legendary.