Mookie Betts trade indicates disastrous consequences of overspending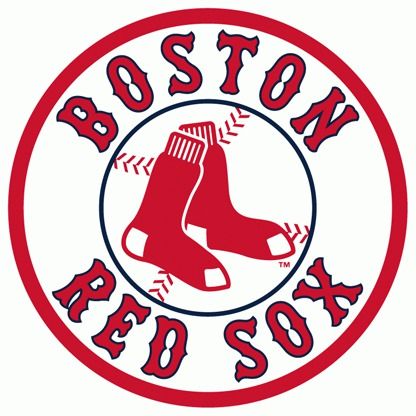 When the Red Sox won the World Series in 2004, they broke the 86-year "Curse of the Bambino" by championing a new approach to baseball economics: "Moneyball."  First used by Billy Beane and Peter Brand of the 2002 Oakland Athletics, it was a revolutionary method designed to help small-market franchises compete with big-budget teams.  The premise was simple: use statistical analysis to buy and utilize undervalued players and sell ones that are overvalued by richer competitors.  
Under the tenure of Dave Dombrowski as General Manager, that humble yet triumphant approach collapsed in Boston.  Between August 18, 2015, and September 9, 2019, the team operated under a "win now" mentality that depleted their farm system in favor of big free-agent spending to achieve success quickly.  The Red Sox won three consecutive division titles from 2016 to 2018 and a historic world series title in the latter year, but are now amidst quite the hangover following an incredibly disappointing 2019 campaign.  The plummet has culminated in the trade of Mookie Betts, David Price, and some extra cash to the LA Dodgers in exchange for prospects Alex Verdugo and Jeter Downs. If losing Mookie wasn't bad enough, the return will, quite frankly, have about as much immediate impact as a bag of potato chips.
As the Fenway Faithful try to cope with the loss of arguably their best player, many of them are questioning why this had to happen, understandably so.  Why would the Sox be so willing to part with a player who stormed his way to the AL MVP award in 2018 and is one of the league's youngest and brightest stars?  The direct answer is to shed payroll. Between 2015 and 2019, the Red Sox's 25-man opening-day payroll inflated from $184,345,996 to $236,171,429. Reportedly, they offered Betts a 10 year, $300 million contracts earlier in the off-season, but he declined and countered with 12 years for $420 million.  When Chaim Bloom took over baseball operations for the Sox, he made his goal clear: get payroll comfortably below the luxury tax and stay there. Betts simply saw the pattern of recent MLB megadeals, knew his talents, and wanted to capitalize. Despite his rumored desire to stay in Boston, his demands didn't agree with the new philosophy that Bloom has intended for the team going forward, ultimately forcing their hand.  
Other than freeing up cap space, this blockbuster trade indicates something much more serious: the disastrous consequences of overspending in the free-agent market.  Red Sox ownership clearly underestimated what they were agreeing to when they hired Dombrowski because they actually gave him more fluid liberties than they bargained for.  When they permitted him to spend freely in order to bring a championship to Boston, they gave him the power to pay out ridiculous sums to big-name players, very few of which have been fruitful.  Essentially, they willingly checked into the payroll prison. The following contracts were all put on the table by Dombrowski or inherited by him from the previous GM and left alone (highest to lowest average salary):
David Price – 7 years (2016-2022), $217 million

Chris Sale – 5 years (2020-2024), $145 million

J.D. Martinez – 5 years (2018-2022), $110 million

Hanley Ramirez – 4 years (2015-2018), $88 million

Xander Bogaerts – 6 years (2020-2025), $120 million

Rick Porcello – 4 years (2016-2019), $82.5 million

Pablo Sandoval – 5 years (2015-2019), $95 million

Nathan Eovaldi – 4 years (2019-2022), $68 million

Dustin Pedroia – 8 years (2014-2021), $110 million
All of these contracts, except for those of Bogaerts and Martinez, are poor in their own light. Pedroia, plagued by knee injury woes, is getting paid over $10 million a year to warm the bench. Eovaldi was rewarded for his heroic world series performance and is likely to be moved soon after an awful 2019 season.  Sandoval was given what ended up being one of the worst contracts in MLB history. Porcello has a 2016 Cy Young to his name but has been absurdly inconsistent ever since. Ramirez was just consistently underwhelming to the point where the team couldn't put up with him anymore, effectively setting up a mini-retirement. Sale had been stellar in 2017 and 2018, but inexplicably put up the worst stats of his career in 2019. Price, now out the door, never achieved legitimate success in Boston, except for memorable pitching performances in the 2018 world series run. In fact, getting another team to handle his awful contract is the only thing about this trade that Sox fans should be happy about.
By overvaluing players in many of the above contracts, Dombrowski primarily developed a knack for bad deals, putting all his cards and faith into big-name players to deliver big numbers that they often couldn't.  In some cases, he traded away key Red Sox prospects (notably Yoan Moncada and Michael Kopech) to get those players, effectively sacrificing the future of the franchise for brief glory. It's really the flawed ethics of overspending that comes into play here, for the whole risk of dishing out huge sums of money to players over a long period of time is that they may not pan out.  The modern megadeal debacle is based on a series of questions that franchises ask themselves: How strongly do you believe in this player? Is his track record enough for us to trust that he will reliably produce? Is it in the best interest of our team and money to invest in this player? Dombrowski knew these questions well, but when it came to several of his investments, he ultimately couldn't answer positively.
Despite the tough-to-swallow nature of Mookie Betts' exit, it may only be the first in a line of salary cap-shedding moves.  As the Red Sox look to strengthen their future and develop young stars, they will erase almost every trace of the overspending spree that occurred.  What we, the fans, can expect is to reap the consequences of five years of unrestrained spending. As the business end of professional baseball sets into rapid motion, we will realize that falling in love with pro athletes is never a good idea.