Umbrianna Finds Passion and Community at SHS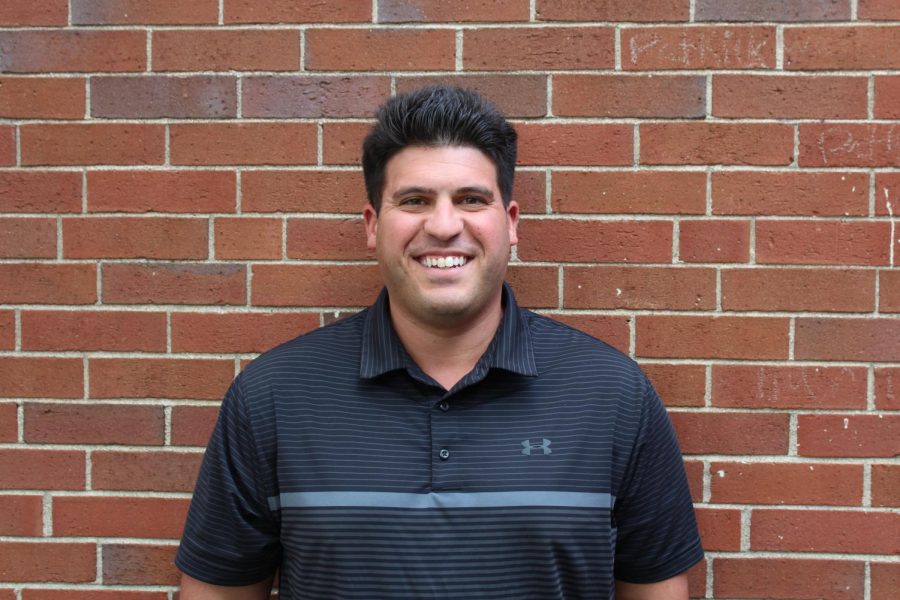 Finding a career that you have a genuine love and passion for isn't the easiest task; however, for SHS' newest addition, Peter Umbrianna, it appears almost effortless. Umbrianna has taken a long path to get to his position as Scituate High School's Athletic Director, but he has no doubt found joy in every job that has come his way.
Growing up in Duxbury, Massachusetts, Umbrianna was constantly involved with the school's sports programs. Ranging from football, basketball, and baseball, his commitment to athletics was certainly evident. Not only did it show him the joys of creating team bonds, but it also provided him with a sense of happiness that no other activity could. Umbrianna claims that he "would pay anything in the world" to have the opportunity to go back and play on a high school team one more time.
Following a different passion of his, Umbrianna majored in broadcast journalism at Quinnipiac University. From there, he kept up with his dedication to sports when he landed a job as the Cohasset freshmen football coach, on top of his positions at various local radio stations. Not long after, he became the Assistant Director at Archbishop Williams High School for three years, and later interim Assistant Director for Weymouth High School's athletics. Umbrianna gives credit to his job as interim AD, stating that he "probably wouldn't be [Scituate's Athletic Director] today" if it weren't for the long-term and complex projects he handled in Weymouth. Along the way, his degree has helped him in the communication aspect of each job he undertook. 
Currently, Umbrianna is focused on a project that will forever shape the athletics of SHS–the construction of three new turf fields and an MIAA standard track. Umbrianna has been attending every meeting for the project and added that, as of now, it's looking like everything will be completed "right on time for Thanksgiving."
Despite the many tasks on his plate as he adjusts to the position, Umbrianna hasn't stopped developing new goals for the future. After the construction of the new turf fields, he's hoping to move forward in installing a brand new fitness center, locker rooms, and gym floor over the course of three years. 
Umbrianna sincerely loves his position at SHS and the environment surrounding the school. His drive to improve athletics and true interest in his job will have an immeasurable effect on our community.