Scituate Animal Shelter Plays a Vital Role in the Community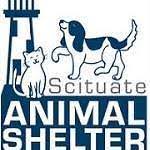 The Scituate Animal Shelter, located at 780 Chief Justice Cushing Highway, is vital to the Scituate community. Volunteers work tirelessly to care for a wide variety of animals. The shelter accepts many donations and uses these resources to help care for the animals. Every year the shelter finds homes for an average of 500+ animals and reunites dozens of lost pets with their grateful owners. Unfortunately, as of late, sheltered animals have been abundant, but there has been a lack of adopters. 
As an owner of a rescue dog myself, I am very passionate about animal adoption and taking care of rescued animals. If you or anyone in your family is looking for a new pet, please consider the Scituate Animal Shelter as your first option. These animals are in dire need of love and care. For more information on animals up for adoption, visit their website or their Instagram page, @scituateanimalshelter
While adopting a pet is a great way to contribute, I understand that families aren't always looking to adopt. Many other ways exist to help the shelter stay on its feet.
Volunteering at the animal shelter is one of the best things you can do. Helping the staff attend to the overflow of animals by feeding them, playing with them, and cleaning them, is one of the most productive ways of contributing to the shelter. It would also offer a very rewarding and heartening experience to anyone who takes part, as well as some extra community service hours for anyone in need.
Another great way to contribute is by donating to the shelter: Bringing in canned goods and toys or donating money would help the shelter keep its animals happy and healthy. Next time you're out shopping, consider picking up a couple of cans of dog or cat food and bringing them to the shelter. And finally, you could also foster a pet. The shelter needs families who can help the dogs or cats whose health or emotional issues make shelter life too difficult.
Our town's animal shelter is a vital part of our community, and we can all help it continue to flourish in many ways. This year is their 31st year in Scituate, and over the years, staff members have worked faithfully to care for rescue animals from Scituate and neighboring towns. As town residents and community members, we can do our part to help.