Chinese Exchange Student Shares His Thoughts on Pandemic
Separated from his Chinese family, Kris Yuan shares his experience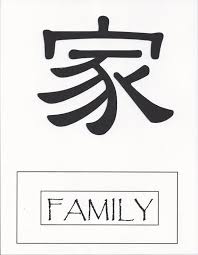 Kiran Kris Yuan, Contributing Writer
April 10, 2020
For me, what happened is absolutely unprecedented. I used to watch funny videos recorded by some Chinese people who were in quarantine in their houses. The most interesting one was someone who was having a video call with his friends and they were drinking together. I never thought such a routine might happen to me–and my U.S. high school journey would end like this.
If not for this virus, I was supposed to be enjoying the beautiful beaches and warm sunshine in Scituate. And after a month, I would have my first American graduation. However, at this time, my fantasy is broken by the virus.
This black swan event is a serious threat to others, but it may be a boon for me: Because of a 12-hour time difference, normally I cannot have long calls with my Chinese family. Since Scituate High School is shut down until May 4th,  I can stay up late every night and talk as long as I want during phone calls with my family. It seems as though I am one of the lucky dogs who can benefit from this virus.
Some of my family members are really worried about my safety while I'm staying in the Scituate. In the U.S., the number of people getting the coronavirus is increasing every day. I usually comfort them and say, "Scituate is safe, and I will take care of myself. Trust your kid."
During the past few days, I have been receiving masks, protective clothing, and goggles sent from my Chinese family–just in case I need to use them on my way back home to China. These materials have spanned thousands of mountains and rivers, crossed the Pacific Ocean, and passed the love of my family to me. The arrival of these supplies has added some protection to my seemingly dangerous travel.
When I received those supplies, I realized no matter where I go, I will always be the child they love.