Apple's New iPad Pro Redefines the Computer
Is it time to replace your Chromebook for an iPad Pro?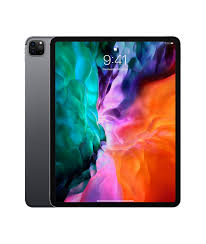 It's no secret that Apple's strength is not in low-cost devices. Their culture is one where people solely focus on creating the best possible product, cost be damned, so cutting corners in order to reach a lower price point doesn't jive at Apple. In most markets, especially for general consumers, this strategy is a great thing—people are happily willing to pay a bit more to get a lot more, especially when it's a device integral to their life that they'll use every day. In other markets, this high-quality plus high-price way of doing things can present a roadblock, namely in education.
Chromebooks reign king in educational markets, principally because of their remarkably low prices—often below $300. Apple's cheapest notebook, the newly refreshed MacBook Air, has a starting price of just a thousand dollars. Because educational customers—whose purchase decisions heavily influence the purchasing decisions of parents and students in a district—are willing to give up quality and taste in exchange for a lower price, it's no surprise that Apple has been rapidly losing ground in educational markets to Google and its kin.
iPad, however, offers a different future. Apple can achieve a much lower price with iPad due to a multitude of reasons. First, because they use their own in-house processors—unlike on the Mac—they can sidestep royalties to Intel that responsible for as much as 60% of a Mac's price. iPad is also much more efficient to manufacture—which equates directly to lower costs in the factory world—due to its sharing of many hardware components with iPhone. Because iPhone has such a robust and scalable hardware chain (a byproduct of its comparably gargantuan unit numbers) those components rank lower on the cost scale.
While the iPad can achieve a lower cost, adoption in educational markets hasn't been very rapid. iPad represents a radical rethinking of how a computer works, where instead apps are at the center of your computing world, not the desktop, and where everything is interacted with via touchscreen, not a mouse and keyboard. Even though for many, this future of computing is one that is immensely appealing, and far more intuitive and delightful than its predecessor, it still represents a change, which not everyone is eager to get behind. 
The new iPad Pro, which began shipping at the time of writing, changes all that. For the first time, you can use a more traditional trackpad to interact with the device, opening up whole new kinds of applications that take advantage of iPad Pro's powerful hardware. The new software that launched aside iPad Pro enables this functionality not only for Apple's new Magic Keyboard, which is shipping in May and integrates a full-size keyboard and trackpad right into an elegant cover, but for all third-party mice and trackpads. And because this mouse pointer feature is implemented right into iPadOS, all modern iPads can get access to it, bringing a more traditional computing experience to an impressively low price point. 
Along with the pointer, the new iPad Pro brings a variety of other refinements across the product. It has a brand new A12Z processor that promises even faster graphics performance. It gets the Ultra-Wide angle camera that has proven so popular on iPhone 11 and iPhone 11 Pro. And for the first time in the industry, Apple has implemented a LiDAR sensor, which uses infrared lasers to accurately measure depth over large distances, something quite helpful when trying to deliver convincing augmented reality experiences.
The new iPad Pro, and the software that launches with it, are important steps in Apple's strategy to reclaim a piece of the education market. It's in everyone's benefit for the tools people grow with to be ones crafted with care and attention to details. Only by surrounding ourselves with the good things do we truly grow. It is now easier than ever before for an administration to pick iPad Pro over Chromebook.