What's After New Hampshire?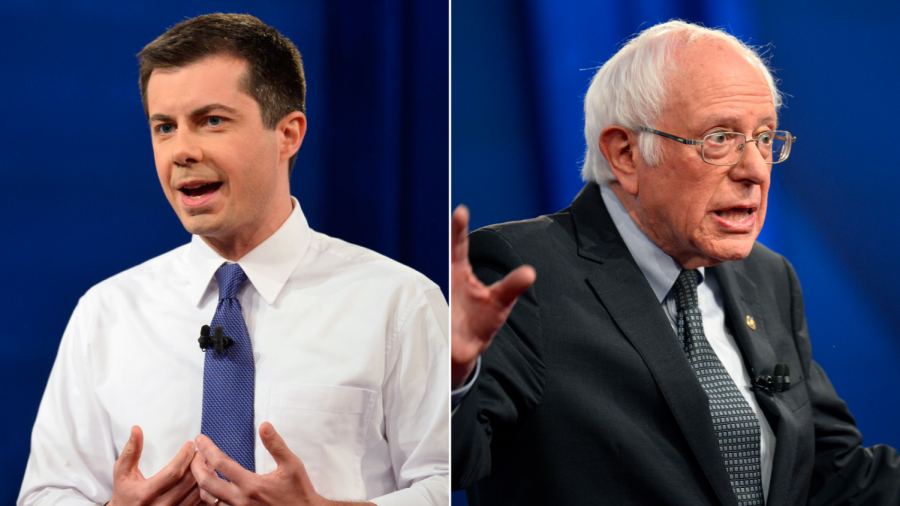 Mia Snow, Managing Editor
February 13, 2020
After a disastrous Iowa caucus, the spotlight was put on the Democratic candidates for this week's New Hampshire primary. Unsurprisingly to most, Senator Bernie Sanders was able to pull off a win in NH after coming up one delegate short to Mayor Pete Buttigieg in Iowa the week before. Moderates Buttigieg and Senator Amy Klobuchar have performed surprisingly well in the primary race so far, with Buttigieg narrowly edging out his opponents in delegates and Klobuchar gaining popularity seemingly out of nowhere. On the flip side, Senator Elizabeth Warren and former Vice President Joe Biden have been losing popularity the past few weeks, despite prior polls demonstrating otherwise. Nevertheless, this isn't the be-all-end-all for any of our candidates. With many primaries to go and Super Tuesday being weeks away, current standings are still subject to change. 
Even though Biden is hemorrhaging support, his campaign firmly believes the race is far from over, as he's been polling strongly in upcoming election states such as Nevada and South Carolina. Biden seems to forget, however, that polls are often unreliable and have recently proven to contain inconsistencies. Even if Biden did have support in these Southern states, many peoples' support is likely to have shifted after his poor performance in Iowa and NH. 
Warren's campaign, unfortunately, has essentially died out. After coming in third in Iowa, Warren's stagnant campaign message hasn't inspired undecided voters to join her side, which was evident after emerging from NH with no delegates to speak of. Warren still has a chance to make a change, and will likely stay in the race for Super Tuesday, but if her campaign doesn't make a change, her trend of decline will likely continue. 
After defying expectations in Iowa and New Hampshire, Buttigieg has been the target of opponent criticism centered around his lack of political experience and wealthy campaign donors. Klobuchar's strong emergence from New Hampshire may be just what Buttigieg needs, as the opponent attacks may be redirected toward her and away from him. Entrepreneur Andrew Yang has also dropped out of the race, meaning Buttigieg may gain some moderate voters from the YangGang.  
Though Buttigieg is currently leading in delegates and he seems to have gained steam, he hasn't shown much appeal for black and Latino voters thus far, which will make it hard for him to succeed in vital swing states in the future. Consequently, Sanders is in a great position. Sanders is currently leading in many national polls and has proven to have support across a wide spectrum of voters, making him the apparent front runner so far. 
Many believe that the primary race will become a Bernie-Buttigieg battle, with Sanders eventually absorbing the Warren vote and Buttigieg absorbing the moderate vote. Apparently, the public shouldn't underestimate Former Mayor of New York City Mike Bloomberg either, as he's somehow climbed to third in the national poll by buying his way through Southern states. This is all just speculation though because as we've all seen, trends and polls have failed us in the past.